Posted by Leonard Shemtob on Apr 27, 2023
Discover the Benefits of CBUM Pre Workout: A Comprehensive Review
CBUM Pre Workout is a pre-workout dietary supplement formulated and endorsed by Chris Bumstead, an internationally renowned bodybuilder. This comprehensive review explores the benefits of consuming this popular supplement, including details about its ingredients and dosage, potential side effects, user reviews, where to purchase it, and how it compares to other prominent pre-workout supplements.
Learn about the advantages of combining powerful components like Alpha-GPC, L-Citrulline, betaine anhydrous and L-Theanine, and find out who could benefit from taking Raw Nutrition's CBUM Pre Workout. Explore the potential benefits of Agmatine Sulfate, Nitrosigine®, Di-Caffeine Malate and Bitter Orange Extract, examine the recommended daily intake of taurine, and discover the connection between electrolytes and exercise performance.
With all this information in hand, readers can make an informed decision as to whether CBUM Thavage Pre Workout is right for them.
Short Summary
CBUM Pre Workout is a scientifically formulated pre-workout supplement containing 15 active ingredients to increase energy, concentration, and performance.
It should be taken as one scoop 30 minutes prior to physical activity for best results; however, experienced athletes may opt for two scoops per day.
CBUM Pre Workout offers unique benefits and is suitable for non-collegiate weightlifters, although those sensitive to stimulants may not fare as well with it due to limited user reviews.
What is CBUM Pre Workout?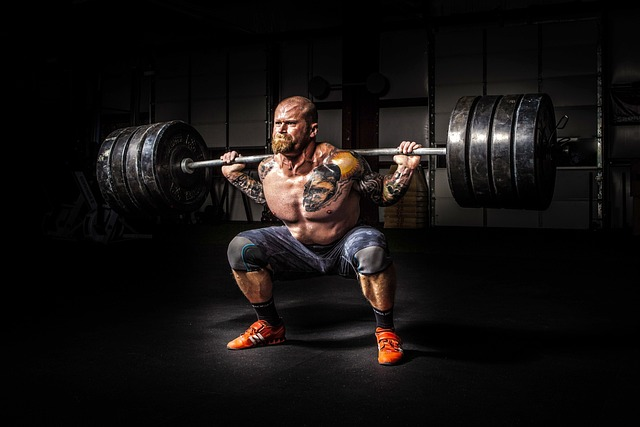 CBUM Pre Workout by Raw Nutrition is a scientifically formulated pre-workout supplement developed by Chris Bumstead, 4x Olympia champion, to enhance energy, concentration, and performance during physical activity. It contains 15 active ingredients, including L-Citrulline, Beta Alanine, Betaine Anhydrous, L-Tyrosine, Taurine, Nitrosigine, Agmatine Sulfate, Coconut Fruit Water Powder, Alpha-GPC, Caffeine Anhydrous, L-Theanine, Bitter Orange Extract, Di-Caffeine Malate, Huperzine A, and AstraGin.
L-Citrulline is believed to help increase blood flow, beta-alanine can buffer lactic acid, betaine anhydrous is thought to improve strength and power, L-tyrosine can increase focus, taurine and vitamin C can reduce inflammation and oxidative stress, Nitrosigine can enhance nitric oxide pumps, alpha GPC can increase choline levels, caffeine anhydrous and di-caffeine malate can increase energy and reduce the sensation of effort, huperzine A can improve cognitive function, and AstraGin can enhance the absorption of key nutrients.
The combination of these ingredients in the CBUM Pre Workout can provide enhanced endurance, improved muscle strength and power, increased focus, and enhanced recovery.Furthermore, the addition of Coconut Fruit Water Powder helps to replenish electrolytes, while the five flavor options – Peach Bum, Green Crush, Blackberry Lemonade, 3 Peat, and Rocket Candy – make taking the supplement enjoyable.
Ingredients and Dosage
Raw Nutrition's CBUM Pre Workout is a pre-workout supplement designed to enhance performance and boost energy. It contains an array of ingredients, including non-protein amino acids, l-tyrosine, l-citrulline, alpha GPC, and chemicals primarily used to produce alertness. Each scoop contains 13.4g, with a recommended dosage of one scoop per serving. It is suggested that more experienced athletes may opt to consume two scoops prior to engaging in physical activity.
The combination of l-citrulline and l-tyrosine in the CBUM Pre Workout is designed to increase blood arginine levels, which aids in improving strength and muscle growth. Beta-alanine, which is also included in the pre-workout, is a non-essential amino acid that has been shown to reduce muscle fatigue, eliminate lactic acid, and prevent cramps. Other ingredients featured within the CBUM Pre Workout include caffeine anhydrous (130 mg per scoop), di-caffeine malate (32 mg per scoop), and betaine anhydrous (1,250 mg per scoop).
When taking CBUM Pre Workout, it is recommended to dissolve the powder in water and consume it approximately 30 minutes prior to engaging in physical activity. Those who are more experienced with pre-workout supplements may opt to increase their dosage to two scoops (full thavage) per day, however this should not exceed the maximum daily dose. It is also important to assess tolerance before consuming CBUM Pre Workout and start with one scoop initially.
Benefits of CBUM Pre Workout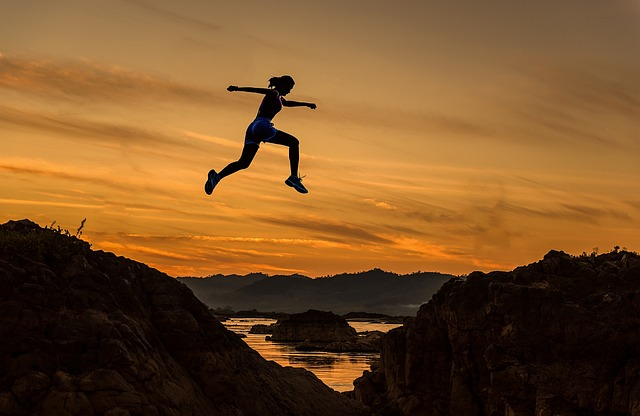 CBUM Pre Workout is a powerful pre-workout supplement designed to provide users with a range of benefits, including increased energy and improved blood circulation. This pre-workout formula contains L-Citrulline, Betaine Anhydrous, Di-Caffeine Malate, Nitrosigine, Alpha-GPC, and Thavage for maximum efficacy. These ingredients are known to help users achieve improved muscle endurance and strength, enhanced mental focus, and reduced muscle soreness.
CBUM Pre Workout can also help to increase endurance during exercise sessions. L-Citrulline, an amino acid derived from watermelons, has been shown to improve the body's ability to perform strenuous activities. Additionally, Nitrosigine helps to improve post-workout recovery, while Alpha-GPC can enhance focus and mental clarity.
Potential Side Effects
CBUM. Pre Workout contains a range of ingredients that may have potential side effects. It is important to assess your own tolerance before beginning supplementation and to begin with the lowest recommended dosage. The most common potential side effects include restlessness and beta-alanine tingling, which are caused by increased blood flow and sustained muscle contractions. Stomach discomfort is also a potential side effect, although this can largely be avoided by taking the product with food.
Furthermore, the caffeine content of CBUM Pre Workout could negatively affect sleep quality if taken too close to bedtime. It is therefore important to assess your own tolerance and not exceed the maximum recommended dosage to avoid any potential side effects.
What Other Users Say
Previous users of CBUM who have used Thavage Pre Workout have expressed satisfaction with its performance, citing its ability to enhance their exercise routines. Users have also reported improved focus, endurance, and energy during their workouts. Many of these users have also reported improved strength and muscle gains after taking CBUM Pre Workout by RAW Nutrition.
CBUM's Thavage Pre-Workout has been reported to deliver an energy boost comparable to that of a double espresso. Other users have commented on its ability to help them stay energized and focused during intense workouts. Some users have even reported that it has helped them break through plateaus and reach their fitness goals faster.
CBUM Pre Workout by Raw Nutrition Review
Taste and power
"Gave it a shot - glad i did! I lift almost every day, but I also run a ton too. Since I often run on the same days I lift it makes me nervous to use pwos that make you feel like your heart t is going to burst. This pre-workout gives me the power I need to get a great lift in without making me feel close to death when I get my heart pumping while I am running. Also the taste is great, so good I look forward to having it. Give it a go you will be happy you did." - CT
Where to Buy It
CBUM. Pre Workout is available for purchase from the official website, Amazon, and Vitamin Shoppe. The approximate cost of CBUM Pre Workout is $50-$60 for 40 servings, equating to approximately $3 per training session. Additionally, CBUM also has a CBUM. Pre Workout is available with a payment plan that allows for four installments of $12.50 using Sezzle.
The author recommends obtaining CBUM Pre Workout from Strong Supplement Shop, as their solid reputation, customer satisfaction ratings and superior prices are all indications for a above satisfactory shopping experience.. In addition caution should be taken when purchasing CBUM Pre Workout from other websites, as one may be exposed to higher costs, counterfeit or expired products, or not receiving the product at all.
Who Should Take CBUM Pre Workout?
CBUM. Pre Workout is designed to be taken by healthy adults as it offers a range of benefits. However, individuals with health concerns or allergies should consult a physician prior to consumption. It is also important to exercise caution when considering CBUM Pre Workout for those who are sensitive to caffeine or plan to exercise in the evening.
Those with sensitivities or allergies should also be aware of the potential risks associated with the presence of bitter orange in the CBUM Pre Workout, as this ingredient has been prohibited by the NCAA. College athletes should take extra precaution when considering the use of CBUM Pre Workout due to the presence of bitter orange. P-synephrine, the active ingredient in bitter orange, has a chemical composition that can increase blood pressure and heart rate.
For those looking for a high-performance pre-workout supplement, Thavage Pre-Workout is specifically formulated to provide the energy needed to power through even the toughest workouts. Its delicious flavoring and low caffeine content make it a great option for those who are sensitive to caffeine and are looking for an effective pre-workout solution.
Who Should Not Take CBUM Pre Workout?
CBUM Pre Workout is not recommended for certain individuals and should be avoided altogether. It is not recommended for those under 18 years old, pregnant women, nursing mothers and individuals who are not used to taking multiple stimulants. People with chronic conditions, high blood pressure, diabetes or any other condition should also avoid this.
Furthermore, college athletes should not consider using CBUM. Thavage pre-workout as it contains bitter orange, which is included in the NCAA's list of prohibited stimulants.
It is important to remember that the supplement has not been tested and approved by the FDA, and therefore, it is important to consult with a physician before taking it. It is also important to note that no supplement can provide the same benefits as a balanced diet, exercise, and proper rest.
How Does CBUM Compare to Other Products?
When it comes to pre-workout supplements, it can be difficult to know which product is right for you. Fortunately, there are a number of options available on the market and CBUM Pre Workout is no exception. Developed by renowned bodybuilder Chris Bumstead and personally designed by him, CBUM Thavage offers unique benefits that set it apart from other pre-workout supplements.
CBUM Pre Workout is compared to other products in the sports nutrition series, such as Gorilla Mode, Seismic Surge, 4 Gauge and Wild Thing. It offers enhanced energy, improved focus, and increased endurance, which can be beneficial for anyone looking to get the most out of their workouts. Additionally, it contains a higher concentration of L-Citrulline than other products, which can help to increase blood flow and provide an intense pump.
In comparison to Gorilla Mode, CBUM Pre Workout does not contain any questionable bitter orange ingredients. 4 Gauge, on the other hand, is unique in that it contains coconut fruit water powder, which is not found in CBUM Pre Workout. Additionally, 4 Gauge contains lower doses of creatine and caffeine, which may be beneficial for those who are sensitive to caffeine. Reviews and feedback on Seismic Surge and Wild Thing Pre Workout are superior to those of Thavage pre workout.
Finally, when compared to Ghost Pre-Workout, CBUM Pre Workout is more potent, boasting higher levels of citrulline, beta-alanine, and caffeine.
Final Verdict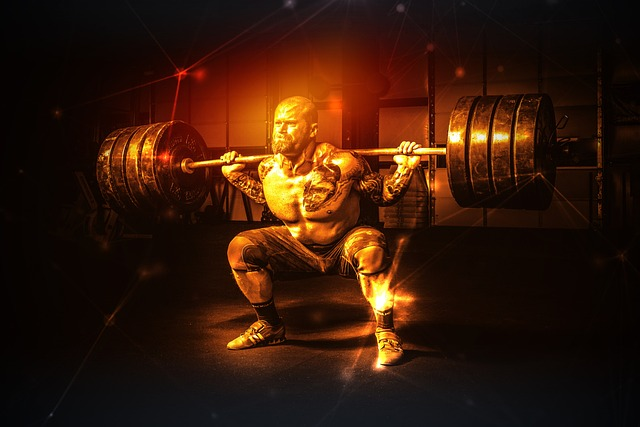 CBUM. Pre Workout is an effective pre-workout supplement that can help non-collegiate weightlifters improve performance in the gym. It contains multiple components, including Thavage Pre and Mill Pre, to help athletes reach their peak performance in a ready environment. CBUM. Pre Workout also contains natural ingredients to provide users with enhanced mental focus and improved cognitive function. The formula is available in five flavors, making it a great choice for those seeking an extra energy and focus boost for their workout sessions.
However, due to its stimulant content, those who are more sensitive to stimulants may not fare as well with CBUM Pre Workout. Furthermore, while the product has been tested in clinical studies, there are limited reviews from other users. Despite this, the formula remains a viable choice for weightlifters who need a pre-workout supplement with powerful ingredients and a great taste.
Summary
In conclusion, CBUM Pre Workout is a powerful pre-workout supplement formulated to help improve energy, concentration, performance and recovery. It contains several active ingredients such as l-citrulline and l-tyrosine, which should be consumed 30 minutes prior to physical activity to achieve the best performance results.
However, due to its potent effects, it may also cause restlessness, beta-alanine tingling, stomach discomfort, and sleep disturbances if consumed by those who are not used to taking multiple stimulants, so caution is advised for those individuals.
Finally, this supplement has been positively reviewed by customers, but it does come with a risk of any potential side effects that must be weighed against the pre-workout benefits it may provide. Ready to Try THAVAGE pre workout Now? Get CBUM Pre and get going!
Frequently Asked Questions
Does CBUM have a pre-workout?
Yes CBUM does have a pre-workout: Thavage Pre-Workout. If you're into experienced increased energy levels, improved blood flow and endurance, this appears to be the perfect supplement for anyone looking to take their performance to the next level.
Try it out and see the results!
How much caffeine is in Cbums pre-workout?
A serving of CBUM Thavage pre-workout contains 130mg of caffeine, providing an energizing boost for high-intensity workouts.
This energy boost helps you push through your toughest workouts and reach your fitness goals.
Why is it called Thavage?
It's called Thavage because it's the brainchild of bodybuilding superstar, Chris Bumstead. Combining his love for body building with a humorous self-awareness, "Thavage" became his first ever supplement brand. He even went as far as to create T-shirts sporting the Thavage logo!
The brand has become a hit with bodybuilders and fitness enthusiasts alike, and it's easy to see why. Thavage offers a range of products that are designed to help you reach your fitness goals.
What does CBUM 3 peat taste like?
CBUM 3 peat is a bold and unique candy-like flavor. It starts off sweet, before turning into a tart and juicy twist of flavors that linger on your taste buds.
Whether you're a fan of gummy or sugary treats, this flavor will make you come back for more.
How much caffeine does Thavage pre-workout have?
Thavage pre-workout contains 305 milligrams of caffeine per two scoops, providing a robust boost of energy for workouts.
With 260 grams of caffeine coming from the anhydrous form, it is an ideal choice for those looking to reap maximum benefits from their supplement routine.
What are the Top 10 Pre Workouts?
We have compiled a list of the Best and most effective pre workout supplements on the market today. You can view the TOP 10 Pre workouts Here!

Written and Sponsored by Leonard Shemtob
Leonard Shemtob is President of Strong Supplements. Leonard has been in the supplement space for over 20 years, specializing in fitness supplements and nutrition. Leonard has written over 100 articles about supplements and has studied nutrition, supplementation and bodybuilding. Leonard enjoys weight training, playing basketball and yoga, and also enjoys hiking. In his free time he studies and works on improving himself. His personal blog is www.leonardshemtob.com
Sources: