Posted by Leonard Shemtob on Sep 20, 2023
HydroxyElite Review: What You Should Know Before Trying
Are you thinking about giving HydroxyElite a try? Well, before you take that step, let's talk about it. In this article, I'm going to give you my honest opinion on HydroxyElite, based on my own experiences. I want to help you make a smart decision about whether or not this product is right for you.
HydroxyElite by Hi-Tech Pharmaceuticals is a dietary supplement that has gained some attention in the health and fitness community. It's marketed as a product that can help with weight management and energy levels.
When it comes to supplements, it's essential to make informed choices. What works for one person may not work for another, and safety is a top priority. So, let's dive into my thoughts and experiences with HydroxyElite by Hi-Tech Pharmaceuticals to help you decide if it's a product worth considering.
In the following sections, I'll provide an in-depth look at HydroxyElite, its ingredients, any potential benefits and side effects, and, most importantly, whether I believe it's a product you should try.
But here's the twist: I won't just focus on HydroxyElite alone. I'll also introduce you to some better alternatives because having options is essential when you're on a mission to lose weight. Let's get started and uncover the truth about HydroxyElite
---
Short Summary
HydroxyElite Overview: Get a quick introduction to HydroxyElite by Hi-Tech Pharmaceuticals, a dietary supplement gaining attention in the health and fitness community.
Informed Choices: Understand the importance of making informed decisions when it comes to supplements, as what works for one person may not work for another.
Is HydroxyElite Right for You?: Find out if HydroxyElite by Hi-Tech Pharmaceuticals is a product worth considering based on the author's detailed review of its ingredients and effectiveness.
Get HydroxyElite Today and Begin Your Weight Loss Journey: Take the first step towards your weight loss goals with HydroxyElite by Hi-Tech Pharmaceuticals.
Exploring Alternatives? Try Our Top-Rated Fat Burner, Alpha Lean 7: If you're seeking effective alternatives, consider Alpha Lean 7, our number one choice.
---
What is HydroxyElite by Hi-Tech Pharmaceuticals?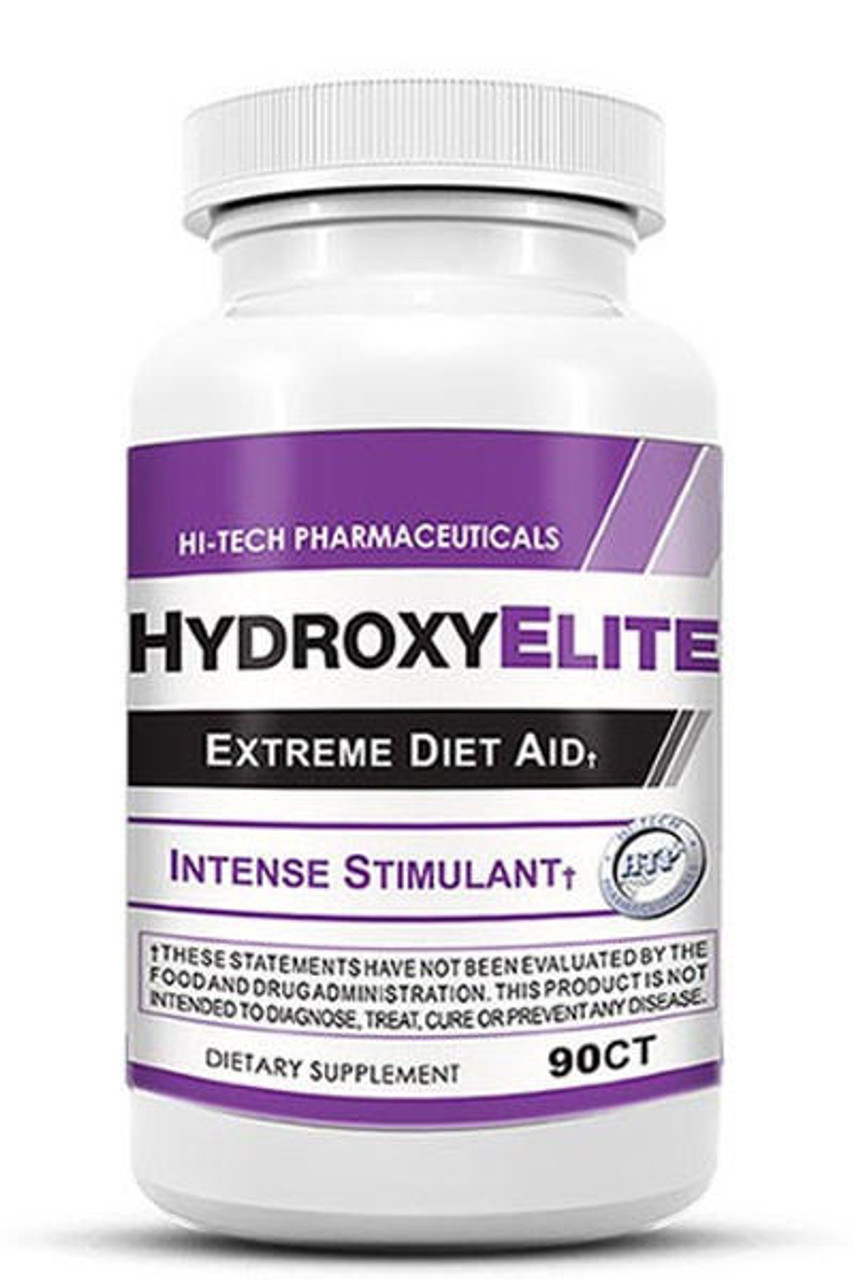 Hi-Tech Pharmaceuticals HydroxyElite stands as a potent diet aid and ranks among Hi-Tech's best-selling weight loss supplements. It harnesses the same winning formula found in its previous version, OxyElite Pro. However, it replaces a couple of ingredients and introduces Garcinia Cambogia for appetite control, curbing cravings, and boosting mood.
In addition to its fat-burning prowess, these three key ingredients, along with a carefully selected blend of compounds, work together to facilitate weight loss, curb your appetite, and enhance your overall mood throughout your journey.
Moreover, this unique combination of ingredients triggers a sustained thermogenic effect, ensuring that your body continues to burn fat effectively throughout the day.
Key Benefits of HydroxyElite:
It promotes fat loss.
It helps improve your energy levels.
It suppresses your appetite.
It boosts your metabolism.
It helps increase your weight loss.
It support thermogenesis.
It improves your overall mood.
It enhances your focus.
The Main Ingredients of HydroxyElite:
Caffeine Anhydrous: Caffeine, a widely used stimulant in most fat burners, offers a range of benefits. As the body processes caffeine, it promotes lipolysis, the breakdown of fat, leading to a reduction in overall body fat stores. Additionally, caffeine plays a role in appetite suppression, helping to lower daily calorie intake. It also serves as a mild diuretic, reducing water retention and potentially aiding in weight loss by minimizing fluid retention. Furthermore, caffeine is included to sharpen mental alertness and enhance focus by stimulating the central nervous system, heart, and muscles.
Aminoisoheptane: Serves as a powerful stimulant.
Yohimbine HCL: Yohimbine HCL is known for its ability to target and reduce stubborn body fat by inhibiting the activity of alpha receptors, which are particularly present in stubborn areas. This effect accelerates the breakdown of fat stores, aiding in faster fat reduction.
Garcinia Cambogia Extract: This fruit originates from India, and its extract contains Hydroxy Citric Acid (HCA) as the active ingredient. HCA effectively reduces fatty acid synthesis by around 40-70% for up to twelve hours after a meal. Citrin K is a major source of standardized high-potency HCA. This small, pumpkin-shaped fruit is a natural weight-loss aid with a proven track record in both pre-clinical and clinical studies.
---
Customer Reviews for HydroxyElite
Great Results!
"In one week of taking HydroxyElite, I dropped from 222 to 210. The goal was to drop 10 pounds in the cutting cycle. I would take 2 in the morning before school, which gave me the energy to actually go and stay awake. It helped my focusing and energy throughout the whole day. After finishing the bottle, I am at 213 with less body fat. If you're looking to lose weight and new a boost to help, this helps and gives you energy through your workout and day. The only trouble I had was sleeping, I would not recommend taking this right before going to bed"
-Javen
Best Fat Burner I have Ever Used
"This is by far the best fat burner I have ever tried, and I have tried almost every fat burner that comes out. My weight loss almost doubled when I began using this supplement while abiding by the same diet and workout routine. It suppresses my appetite better than any other supplement I have used in the past and the energy levels are high and consistent throughout the entire day. I do not experience any side effects like I have with other products."
-SF
purely AMAZING!!!
"AWESOME! Energy for miles! Really turns up the heat, makes me sweat like crazy! My VERY favorite thing is the ****** arousal, WOW! Totally stay tingly and turned on all day. Can't say enough about that! You can feel your stomach getting tighter and it helps me with my bloat and water retention that I get from hormone replacement therapy."
-Terry
Bleh
"I usually take TNT Thermanite but wanted to switch it up so I bought HydroxyElite. It seems to be an ok appetite suppressor. I cant speak for weight loss as Ive only been taking it for a couple of days. However I can say it does NOT give me energy. It does NOT boost my overall mood nor do I feel a temperature change like I did with my other supplement. I guess I will stick with what I know works for me."
-Nina
Hydroxy Elite
"Great product. Smooth continuous energy with the jitters. Started taking 1/2 a pill twice a day the first week then up'd to 1 a day , 6 days a week. I don't take it on Sunday . Lost 10 lbs in a month . Love this product."
-Cheryl
---
HydroxyElite vs Alpha Lean-7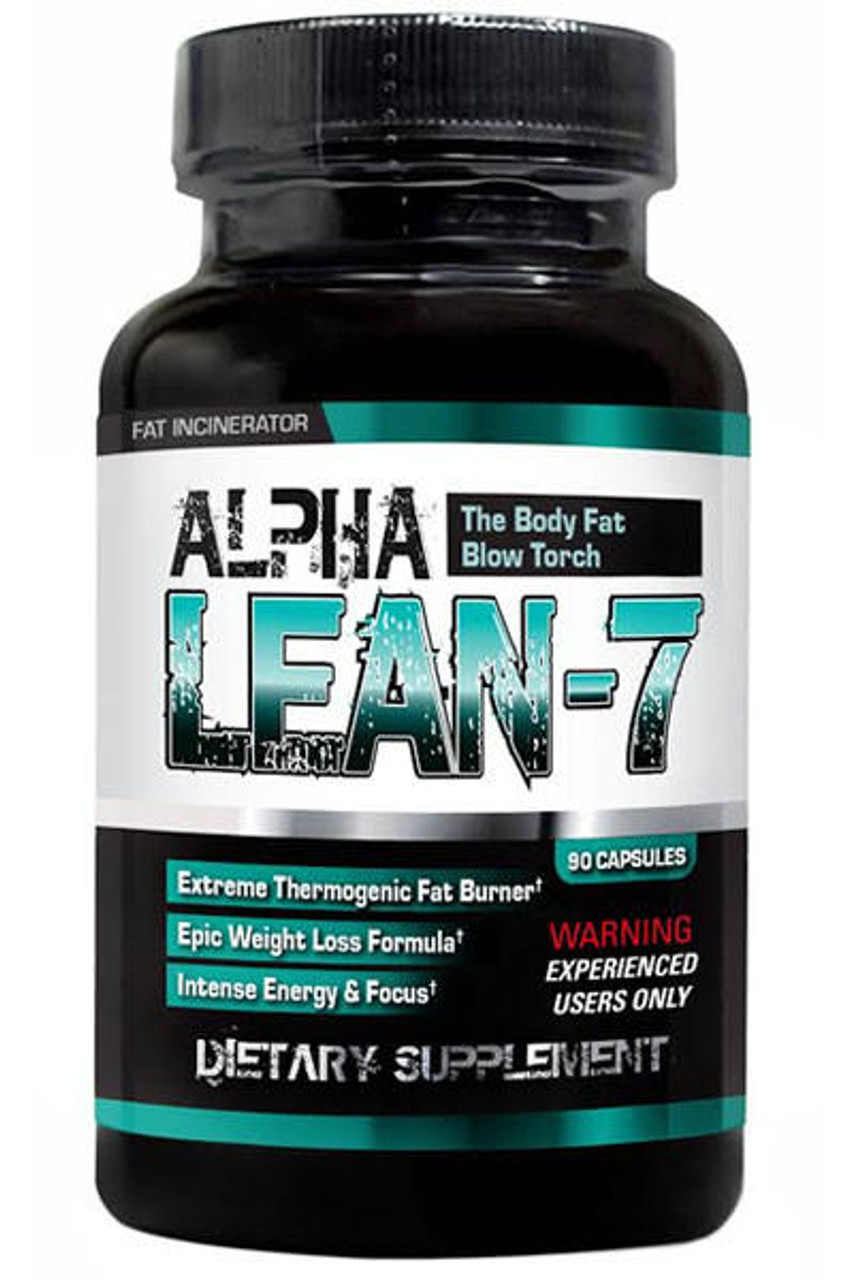 Alpha Lean 7 is also a weight loss supplement that aids in burning fat. Alpha Lean-7 has a top ranked formula, and it's potent enough to ignite intense thermogenesis, curb cravings, and boost your metabolism. Simultaneously, it can heighten your energy levels and enhance your concentration.
Key Benefits:
It increases your energy levels.
It reduces body fat.
It helps diminish your craving.
It boosts metabolic rate.
It promotes a positive mood.
It enhances your concentration and focus.
Key Ingredients:
Eria Jarensis Extract: It increases energy levels.
Caffeine Anhydrous: It increases lipolysis as well as improves mental alertness and focus.
Dandelion Powder: Functions as a natural diuretic, aiding in reducing water retention for a more defined physique.
Dimethylethanolamine Acts as a precursor to choline, enhancing acetylcholine production and leading to better focus and concentration.
Betaine Anhydrous: It may reduce body fat, curb appetite, boost muscular endurance, enhance body composition, and promote muscle growth.
Green Tea Extract: It enhances mental alertness, reduces body weight, and prevents high blood pressure.
Cissus Quadrangularis: It may support metabolism.
L-Carnitine: Assists in the movement of stored body fat to muscles, where it can be used as fuel while also supporting mental focus.
Alpha Yohimbine: It promotes lipolysis, increases blood flow, and reduces fat synthesis.
---
Customer Reviews for Alpha Lean 7
Best fat burner ever
"Best fat burner for me, using it for several years now, helps me a lot keeping those extra ponds away while getting the kids to school and no time to exercise properly.."
-Alexandre R.
Best fat burner to date
"Gotta start you day or workout routine with this high energy product to help enhance your results! Highly recommend this product"
-Jeffrey W.
Works for me
"I buy it time to time. Last time about 6month ago ( now its formula has changed for better in my opinion). I got it few weeks ago: boost of energy for 6h at least without your hands shaking. It might be my personal reaction, and I love it. Only for experienced users who exercise a lot."
-Lana Z.
---
Top Alternative to HydroxyElite: Naturally Shredded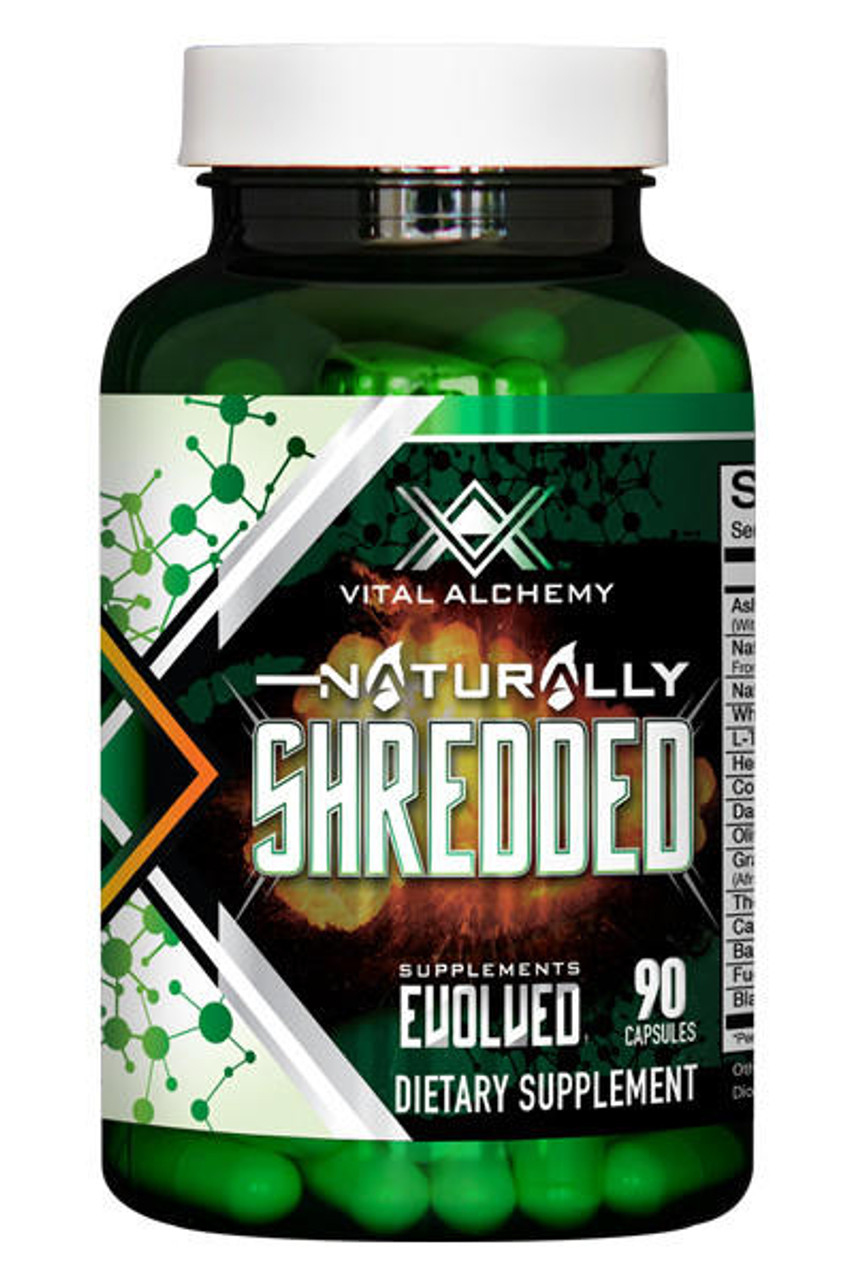 Are you aiming for a natural, shredded physique? Naturally Shredded by Vital Alchemy is designed to burn excess fat and sculpt your body to perfection. It contains 15 natural ingredients that work synergistically to help you achieve that naturally shredded look.
Experience a significant surge in energy, appetite reduction, and weight loss. Naturally Shredded delivers substantial doses, a potent formula, all while remaining natural and highly effective.
Key Benefits:
It increases your energy levels.
It helps reduce body fat.
It enhances metabolism.
It reduces appetite and craving.
It enhances your mood.
It improves your overall mood.
It reduces cortisol levels.
It helps reduce blood sugar levels.
Key Ingredients:
Ashwagandha Extract (KSM-66Ⓡ): It reduces cortisol levels. Cortisol promotes fat storage and sugar craving, causes muscle breakdown, and prevents anabolism.
Natural Caffeine Anhydrous: It increases lipolysis and promotes mental alertness and focus.
Grains of Paradise (ParadoxineⓇ): It stimulates fat burning and increases energy expenditure.
Theobromine: provides sustained, long-lasting, relaxed energy without a crash, creating a pleasant feeling.
Capsimax: Capsimax™: Clinical studies have shown that it can enhance diet-induced thermogenesis, control appetite, and promote a healthy body composition.
More ingredients include Dandelion Extract, Bioperine©, White Willow Extract, Fucoxanthin 10%, L-Tyrosine, Hesperidin, Banaba Extract, Cocoa Seed Extract, and Olive Leaf Extract.
---
Customer Reviews for Naturally Shredded
Excellent and effective
"I am obsessed with this fat bruner! It natural, so the ingredients dont reek havoc on me and my stomach. But I have massive amounts of energy, im not hungry and i losing weight consistently. Im on my third bottle and super happy. Get it now"
-Dan H.
very good for weight loss
"Works very well. Its strong but not anxiety strong that I can get with other fat burners so its clean energy with a good feeling. I slimmed down too - lost 6lbs in the first bottle. very pleaseed with this one."
-KL
Great fb
"really enjoy this and the energy it gives me, i take it n the mirning and it gets me going. I am seeing good results, leaner in the sides and more cut look and im almost done with my bottle. I will be ordering again."
-Rodrigo F.
---
Hydroxyelite Reviews: Frequently Asked Questions (FAQs)
Q: Is This Product Suitable for Women?
A: Absolutely, this product does not contain any hormonal ingredients, making it entirely safe for women to use. To assess your tolerance, we recommend starting with a lower dose. However, if you are pregnant or breastfeeding, we strongly advise consulting with a healthcare expert before using this product as an added precaution.
Q: Is HydroxyElite Safe to Use?
A: Absolutely. HydroxyElite is safe when used as directed, and it's crucial to follow the provided instructions carefully.
Q: What is the recommended dosage for HydroxyElite?
A: Hi-Tech Pharmaceuticals recommends starting with 1 capsule in the morning (before breakfast) to assess your tolerance. If well-tolerated, you can gradually increase to 1-2 capsules in the morning and an additional tablet after lunch. However, it's essential not to exceed a total of 4 capsules within 24 hours to ensure your safety and effective use of the product.
Q: Are there any health precautions or potential risks associated with HydroxyElite?
A: It's essential to be aware of potential health risks when using HydroxyElite. Individuals who consume caffeine alongside this product may experience serious adverse health effects. If you are sensitive to caffeine, it's advisable to consult a doctor before use.
Additionally, avoid consuming synephrine or caffeine from other sources while using this product. If you accidentally overdose on this product, seek professional assistance and/or contact a poison control center immediately. Exceeding the recommended serving size can lead to severe adverse effects, including heart attack and stroke. It's crucial to use this product properly to avoid potential hazards to your health.
---
Conclusion
In conclusion, HydroxyElite by Hi-Tech Pharmaceuticals is a dietary supplement offering potential weight loss and energy benefits. However, it's essential to approach any supplement with caution and consult a healthcare specialist before use. Remember, what works for one person may not work for another, and safety should always be a priority.
We've also introduced you to some alternatives like Alpha Lean-7 and Naturally Shredded, providing you with options to consider on your weight loss journey. Ultimately, the choice is yours, and we hope this article has provided the information you need to make a well-informed choice. Whichever path you choose, remember to prioritize your health and well-being as you work towards your fitness goals.
---
Written and Sponsored by Leonard Shemtob
Leonard Shemtob is President of Strong Supplements. Leonard has been in the supplement space for over 20 years, specializing in fitness supplements and nutrition. Leonard has written over 100 articles about supplements and has studied nutrition, supplementation and bodybuilding. Leonard's articles have been published in many top publications around the web. Leonard enjoys weight training, playing basketball and yoga, and also enjoys hiking. In his free time he studies and works on improving himself. His personal blog is www.leonardshemtob.com
---
Sources:
Westerterp-Plantenga MS, Lejeune MP, Kovacs EM. "Body weight loss and weight maintenance in relation to habitual caffeine intake and green tea supplementation." Obes Res. 2005 Jul;13(7):1195-204.
Acheson KJ, et al. "Caffeine and coffee: their influence on metabolic rate and substrate utilization in normal weight and obese individuals." Am J Clin Nutr. 1980 May;33(5):989-97.
Dulloo AG, et al. "Normal caffeine consumption: influence on thermogenesis and daily energy expenditure in lean and postobese human volunteers." Am J Clin Nutr. 1989 Jan;49(1):44-50.
Bracco D, et al. "Effects of caffeine on energy metabolism, heart rate, and methylxanthine metabolism in lean and obese women." Am J Physiol. 1995 Oct;269(4 Pt 1):E671-8.