Posted by Leonard Shemtob on May 16, 2023
Maximizing Male Performance with Ball Refill: A Comprehensive Review
Are you looking for a natural way to maximize your male performance? Look no further; Vigor Labs Ball Refill is the answer. This comprehensive review will provide an in-depth look at what makes Ball Refill stand out, its ingredients and their potential benefits, pros and cons, where to buy, user reviews and much more.
Discover which components can contribute to improved sexual well-being, how Black Snake relates to Ball Refill and the suggested dosage for maximum effectiveness. Learn also about potential adverse reactions and precautions that should be taken when using these products.
Get ready to take the leap and unlock the power of Ball Refill!
Short Summary
Vigor Labs' Ball Refill is a male performance enhancer composed of natural ingredients that may potentially promote semen production, enhance testosterone levels and increase libido.
Ball Refill offers potential benefits, but should be taken with caution due to the presence of Yohimbe Extract, warnings for certain health conditions, and advice to follow the recommended serving size.
User reviews of Ball Refill have been overwhelmingly positive, citing increased ejaculate volume, shorter refractory periods, improved sexual vigor, higher semen production and enhanced sexual performance as the primary benefits.
What Is Ball Refill?
Ball Refill is a scientifically-formulated male performance enhancer and sexual health supplement. It is composed of a specialized combination of ingredients, including Panax Ginseng, that are known to support male sexual health and enhance overall sexual performance. It is recommended to take one capsule of Ball Refill daily, approximately 30 to 45 minutes prior to sexual activity.
Ball Refill is exclusively formulated for male users and is intended for use by adults aged 18 and above. Blake Snake is a sexual stimulant supplement designed to enhance erection quality, and it is offered at the same price point as Ball Refill.
The inclusion of Panax Ginseng in a male health regimen may provide beneficial effects on sexual well-being and vitality.
Vigor Labs Ball Refill Ingredients:
Ingredients in Ball Refill and their potential benefits.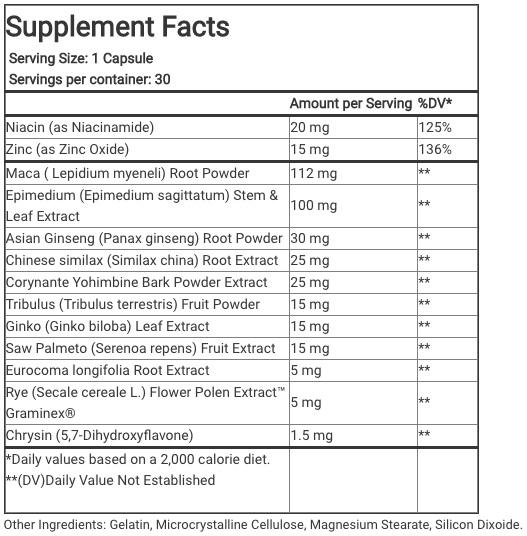 Ball Refill is a nutritional supplement formulated by Vigor Labs to support natural production of semen volumizer and other sexual health supplements. It contains a blend of natural ingredients that are thought to potentially promote semen production, enhance testosterone levels and increase libido. The ingredients in Ball Refill include Maca, Horny Goat Weed Extract, Panax Ginseng, Yohimbe Extract, Sarsaparilla, Tribulus Terrestris, Saw Palmetto Extract, Ginkgo Biloba Extract, Long Jack Extract, Flower Pollen Extract, and Chrysin.
These ingredients present a range of potential benefits. For instance, the Maca root extract is believed to help reduce stress and improve overall vitality. Horny Goat Weed Extract is thought to help support healthy testosterone levels, while Panax Ginseng may boost libido and energy levels. Tribulus Terrestris and Long Jack Extract are thought to promote better erections and increased sexual stamina, while Saw Palmetto Extract may aid in prostate health. Ginkgo Biloba Extract and Chrysin are thought to potentially enhance testosterone production, and Flower Pollen Extract may help increase seminal volume. Finally, Vigor Labs' signature Sperm Volumizer supplement is specifically designed to help improve semen production and increase sperm volume.
Ball Refill Pros and Cons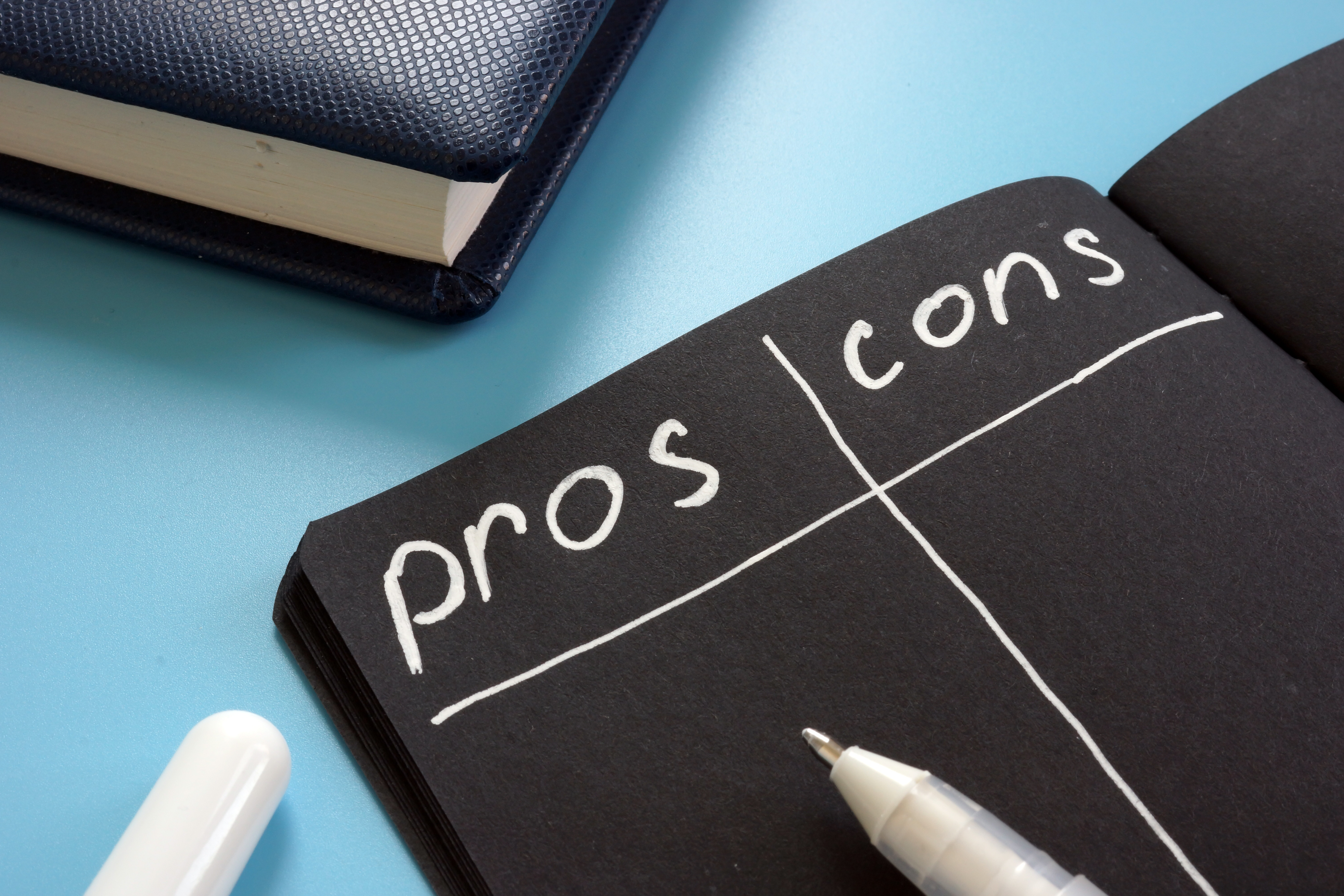 The advantages and disadvantages of Vigor Labs Ball Refill are worth understanding before taking the supplement. The potential for side effects from Yohimbe Extract, warnings for those with certain health conditions, and a recommendation not exceeding the recommended serving size are all important to keep in mind.
Yohimbe Extract is one of the active ingredients in Ball Refill and its consumption may result in nausea, headaches, and dizziness, even in individuals with no underlying health conditions. It is strongly recommended that individuals with pre-existing medical conditions, such as high blood pressure, heart or thyroid disease, diabetes, difficulty in urination due to an enlarged prostate, pregnancy, nursing, and those taking MAO inhibitors or prescription drugs, should not use this product. This product is not suitable for persons under 18 years old. Adult supervision is necessary when using this product.
Ball Refill is advertised to increase seminal volume and provide several other potential benefits. But it is also important to follow the suggested portion size and not exceed the recommended serving size. Ball Refill's powerful formulation of natural ingredients can help to increase serum volume and protect prostate health, but its use should be done responsibly and within the recommended dosage.
Where to Buy Ball Refill
Ball Refill is available for purchase from Strong Supplement Shop's website and other supplement retailers, with prices ranging from $25 to $35. This cost range makes Ball Refill a competitively priced product in its category, offering an extremely potent formulation of natural ingredients.
User Reviews
User reviews of Ball Refill have been overwhelmingly positive, with many citing increased ejaculate volume and shorter refractory periods. Customers have expressed satisfaction with Ball Refill, citing increased sperm volume and enhanced sexual performance as the primary benefits. Men have reported improved sexual vigor, an increase in semen production, and improved prostate health after taking Ball Refill. Some users have even claimed to have experienced mind blowing climaxes, pleasurable orgasms and higher semen production. The proprietary blend of natural ingredients is believed by many to be the key to unlocking these benefits.
In addition, the increased blood flow that Ball Refill provides is a very key aspect of its success. By increasing blood flow to the penis, Ball Refill increases the user's overall sexual performance and is believed to be a prime indicator of a man's sexual vigor. Furthermore, the increased blood flow also supports increasing ejaculate volume and increasing semen production. These are all benefits that are highly sought after by men looking to perform at their highest level in the bedroom.
For those looking to purchase Ball Refill, it can be bought directly from the this website, Strong Supplement Shop. Questions or concerns can also be addressed to the manufacturer by phone or email. It is important to remember, however, that Ball Refill is not intended to replace any prescription drug and should not be used if you suffer from high blood pressure, thyroid disease, or any other medical condition. It is always best to consult with a health care practitioner before taking any supplement.
Summary
Ball Refill is a potent male enhancement product, developed by Vigor Labs, which claims to provide a range of sexual health and performance related benefits. The ingredients found in Ball Refill have been clinically studied for their potential benefits on sex drive, testosterone levels, sperm count and libido. Overall, user reviews of the product have been largely positive, with many people reporting increased ejaculate volume, shorter refractory periods, and improved performance in the bedroom. Additionally, Ball Refill is an affordable, reliable product with great reviews and customer satisfaction.
However, users should note that certain health conditions may be contraindicated to using this product, as well as any potential side effects associated with its active ingredient, Yohimbe Extract. Therefore, it is important to read the warning labels and follow the recommended dosage instructions before starting supplementation with Ball Refill.
In conclusion, Vigor Labs' Ball Refill appears to be a safe and effective supplement for maximizing male virility and performance. Potential buyers should consider consulting a doctor before taking this product, in order to ensure that it is suitable for them. If all safety precautions are followed, Ball Refill promises to enhance sexual performance and increase male confidence.
Frequently Asked Questions
What do ball refill do?
Ball Refill works to replenish key nutrients needed by your body in order to support a strong, healthy libido and semen volume. It helps promote fertility, sexual performance and overall prostate health.
What does Vigor Labs chainsaw do?
Vigor Labs Chainsaw and Black Snake helps you to experience improved hardness, size, libido, and desire with a powerful combination of carefully balanced ingredients. It promises results within 30 minutes and ultimately enhances your sexual experiences for longer lasting and enjoyable sessions.
What is ball refill for?
Ball Refill is a dietary supplement designed to help naturally increase your sperm count and improve prostate health by providing essential nutrients for the production of semen.
It contains a blend of vitamins, minerals, and herbal extracts that have been scientifically proven to support healthy sperm production and prostate health.
The supplement is easy to take, with just one capsule a day, and is very effective.
What does Vigor Labs chainsaw do?
Vigor Labs Chainsaw can effectively improve your sexual performance, allowing you to experience longer erections, improved libido, and increased size and hardness.
Enjoy enhanced sexual encounters in just half an hour with the power of Vigor Labs Chainsaw!
What is ball refill for?
Ball Refill is a natural supplement designed to help enhance the strength and volume of your semen, as well as support optimal prostate health. It contains powerful ingredients that are often used in traditional practices to increase fertility.
These ingredients include zinc, selenium, and saw palmetto, which are known to support prostate health and fertility. Additionally, Ball Refill contains herbs such as tribulus terrestris and maca root.
Written and Sponsored by Leonard Shemtob
Leonard Shemtob is President of Strong Supplements. Leonard has been in the supplement space for over 20 years, specializing in fitness supplements and nutrition. Leonard has written over 100 articles about supplements and has studied nutrition, supplementation and bodybuilding. Leonard enjoys weight training, playing basketball and yoga, and also enjoys hiking. In his free time he studies and works on improving himself. His personal blog is www.leonardshemtob.com