Posted by Leonard Shemtob on Mar 02, 2023
Mesomorph Pre Workout: The Hardcore Performance Booster For Elite Athletes
Who is APS Nutrition?
Founded in 2008, APS Nutrition is a supplement company that has been providing top-quality products to athletes and fitness enthusiasts for well over a decade. They are known for formulating innovative and effective supplements backed by scientific research and studies. APS Nutrition is dedicated to providing their customers with the best possible products to help them reach their fitness goals.
APS also offers test boosters, fat burners, protein powders, and other dietary supplements are available in a wide variety of forms, all of which are intended to help users reach their highest potential when training or working out. APS Nutrition formulates their products with ingredients that have been proven to be effective, and they constantly conduct research and development on new products and ingredients to ensure they stay at the forefront of the supplement industry.
Athletes, trainers, and customers have all praised APS nutrition for the effectiveness of their supplements as well as the brand's dedication to quality and innovation. For sports and fitness enthusiasts seeking the strongest supplements to complement their training and performance goals, APS Nutrition has emerged as a trusted and go-to brand.
---
What is Mesomorph?
Mesomorph is APS Nutrition's flag-ship pre workout. It's a powerful pre-training supplement that has been designed to support users by increasing energy, enhancing focus, accelerating recovery, and improving endurance during training. Its a hardcore stimulant based pre-workout that provides users with an amazing pump, increase in vascularity, and aid in boosting strength, making it a must-have supplement for anyone looking to push their workouts to the highest level.
Mesomorph comes in a huge variety of amazing exotic flavors including Rocket Pop, Carnival Cotton Candy, Snow Cone, Tutti Frutti as well the more traditional flavors such as Watermelon, Tropical Punch, Green Apple Candy, Pink Lemonade, Pineapple, and Grape.
Key Benefits of Mesomorph
Increased Muscle Pumps
Increased Energy
Improved Vascularity
Enhanced Focus
Enhanced Strength
Improved Endurance
Key Ingredients In Mesomorph
Creatine Nitrate: Helps increase muscle strength and endurance by providing the muscles with energy.
Beta Alanine: Known for the tingling sensation that it provides, Beta Alanine delays muscle fatigue and improves athletic endurance during high-intensity workouts.
Arginine Alpha-Ketoglutarate (AAKG): Helps increase nitric oxide production, which can improve blood flow and provide users with some awesome muscle pumps.
Citrulline Malate: A well known and fan favorite NO2 booster that helps increase blood flow, reduce fatigue, and improve athletic endurance.
L-Taurine: Helps improve exercise performance and reduce muscle damage.
Theobromine: A natural stimulant found in cocoa beans that is believed to boost energy levels, enhance mental clarity, and increase blood flow, resulting in improved muscle pumps.
Naringin: a flavonoid found in citrus fruits that is believed to improve blood circulation, reduce fatigue, and enhance endurance during high-intensity workouts.
Glucuronolactone: a naturally occurring substance found in the body that is believed to increase alertness, improve mental function, and counteract fatigue.
You can read more about Mesomorph in the Mesomorph Pre Workout is all killer, no filler, article here. Mesomorph FAQs
Q: How do I use Mesomorph Pre Workout?
A: Mesomorph is designed to be taken before exercise or training. Mix one scoop with 8-12 ounces of water and consume it about 30 minutes prior to your workout.
Q: Is Mesomorph Pre Workout safe to use?
A: Yes, Mesomorph Pre Workout is perfectly safe when used as directed.
Q: Are there any side effects associated with Mesomorph Pre Workout?
A: Some users may experience side effects such as headaches, nausea, or jitteriness due to the stimulant ingredients in the formula. It is important to start with a lower dose to assess your tolerance (about a half scoop serving) and gradually increasing your dose to a full scoop as your tolerance adjusts. If you experience any adverse reactions, discontinue use and consult a healthcare professional.
Q: Can I stack Mesomorph Pre Workout with other supplements?
A: Yes, Mesomorph Pre Workout can be stacked with other fitness supplements to further help enhance performance and accelerate your progress towards achieving your fitness goals. However, it is important to put in some of your own due diligence and be aware of the potential interactions when stacking with other supplements.
---
Alternative Pre Workouts That Users of Mesomorph Loved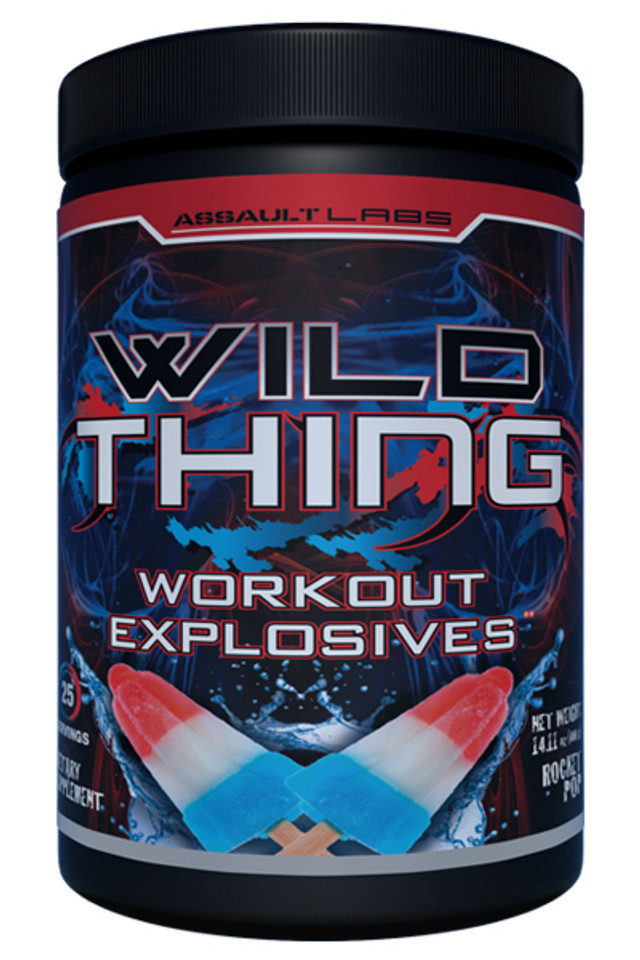 Wild Thing by Assault Labs
Wild Thing is a pre-workout supplement designed to enhance athletic performance and provide users with a wide range of benefits, including increased energy, improved mental focus, enhanced endurance, and incredible muscle pumps. Its key ingredients include Beta-Alanine, Citrulline Malate, and Agmatine Sulfate, among others. Wild Thing is currently our top-ranking pre workout supplement based on customer feedback!
---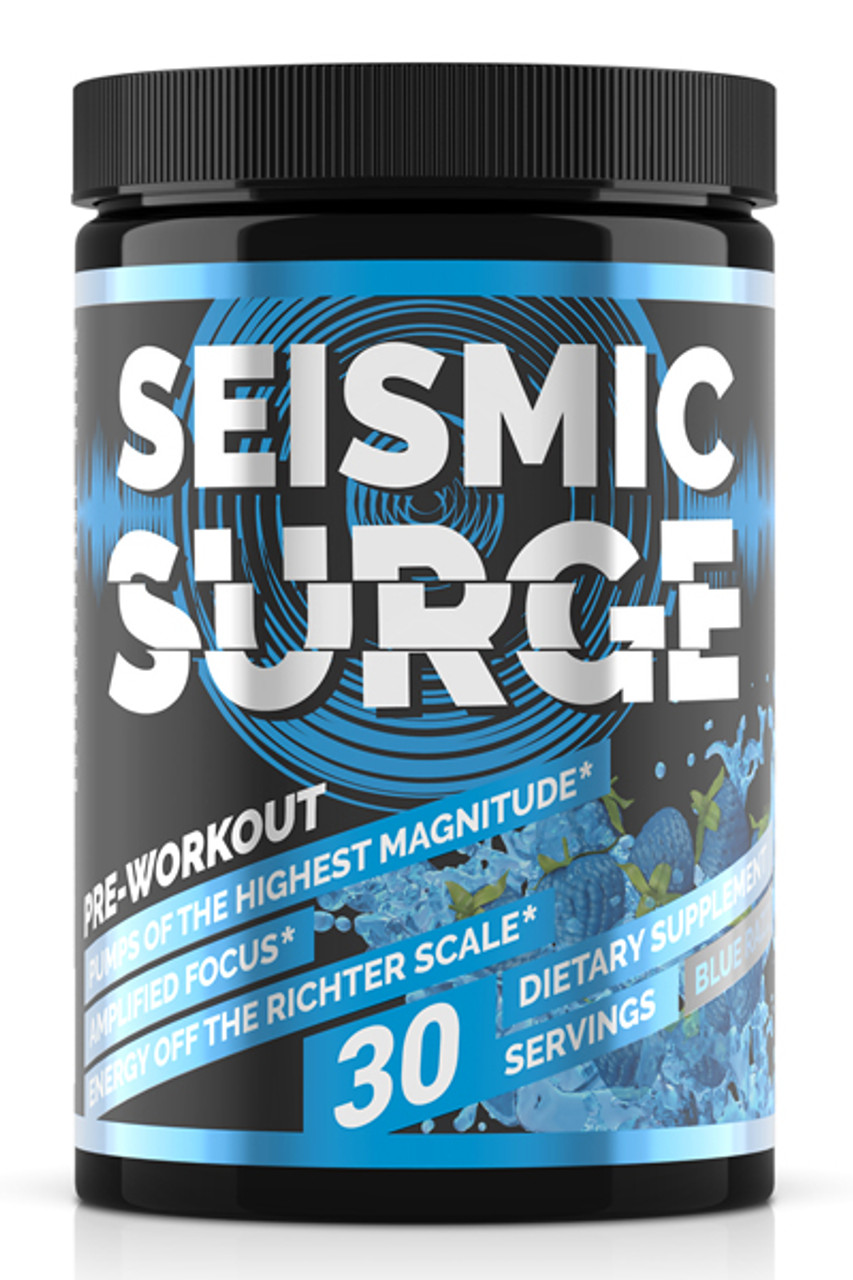 Seismic Surge by Hard Rock Supplements
Seismic Surge is a pre-workout supplement designed to provide users with a surge of energy, enhanced focus, improved workout endurance, and better muscle pumps. Its key ingredients include Beta-Alanine, Creatine, and Arginine AKG, among others. Hard Rock Supplements is a highly reputable brand that has been in the supplement industry since 2009, and has been known to make some of the most amazing fitness and bodybuilding products including Super Mandro, Andro the Giant, True Shred, and Androvar amongst others.
---
Written and Sponsored by Leonard Shemtob
Leonard Shemtob is President of Strong Supplements. Leonard has been in the supplement space for over 20 years, specializing in fitness supplements and nutrition. Leonard has written over 100 articles about supplements and has studied nutrition, supplementation and bodybuilding. Leonard enjoys weight training, playing basketball and yoga, and also enjoys hiking. In his free time he studies and works on improving himself. His personal blog is www.leonardshemtob.com
---
References:
Kedia, A. W., Hofheins, J. E., Habowski, S. M., Ferrando, A. A., & Gothard, M. D. (2014). Effects of a pre-workout supplement on lean mass, muscular performance, subjective workout experience and biomarkers of safety. International Journal of Medical Sciences, 11(2), 116–126.
Kreider, R. B., Kalman, D. S., Antonio, J., Ziegenfuss, T. N., Wildman, R., Collins, R., Candow, D. G., Kleiner, S. M., Almada, A. L., & Lopez, H. L. (2017). International Society of Sports Nutrition position stand: safety and efficacy of creatine supplementation in exercise, sport, and medicine. Journal of the International Society of Sports Nutrition, 14, 18.
Rawson, E. S., & Venezia, A. C. (2011). Use of creatine in the elderly and evidence for effects on cognitive function in young and old. Amino Acids, 40(5), 1349–1362.
Hobson, R. M., Saunders, B., Ball, G., Harris, R. C., & Sale, C. (2012). Effects of β-alanine supplementation on exercise performance: a meta-analysis. Amino Acids, 43(1), 25–37.
Pérez-Guisado, J., & Jakeman, P. M. (2010). Citrulline malate enhances athletic anaerobic performance and relieves muscle soreness. The Journal of Strength & Conditioning Research, 24(5), 1215–1222.
Aragon, A. A., & Schoenfeld, B. J. (2013). Nutrient timing revisited: is there a post-exercise anabolic window? Journal of the International Society of Sports Nutrition, 10(1), 5.