Posted by Leonard Shemtob on Aug 15, 2023
Hard Muscle Builders Unveiled: The Ultimate Guide to Effective Supplements
When it comes to getting strong and having impressive muscles, it takes more than just exercise. Supplements are crucial in supporting you in reaching your goals. Building hard muscle takes hard work and dedication. But supplements can help you achieve your goals faster and easier.
In this guide, we'll explore how these supplements work and how they can help you build the muscles you've been aiming for.
Whether you are a seasoned athlete or just starting out, this guide will tell you the secrets behind these special supplements and how they can make a real difference in your muscle-building journey.
[Related] Muscle Building Supplements - The Ultimate Resource
---
Short Summary
Discover the Power of Supplements: Learn how carefully selected supplements can supercharge your muscle-building efforts, transforming your hard work into impressive gains.
Unveiling the Science: Dive into the science behind muscle-building supplements, gaining insights into how they work to enhance muscle growth and strength.
Unlock Natural Anabolic Potential: Explore AnaFuse by Vital Alchemy, our top pick for enhancing muscle-building naturally.
Unveil Powerful Prohormone Support: Seeking a hormonal supplement? Look no further than Androvar™ by Hard Rock Supplements.
---
5 Best Prohormones for Muscle Building
1- Androvar™ by Hard Rock Supplements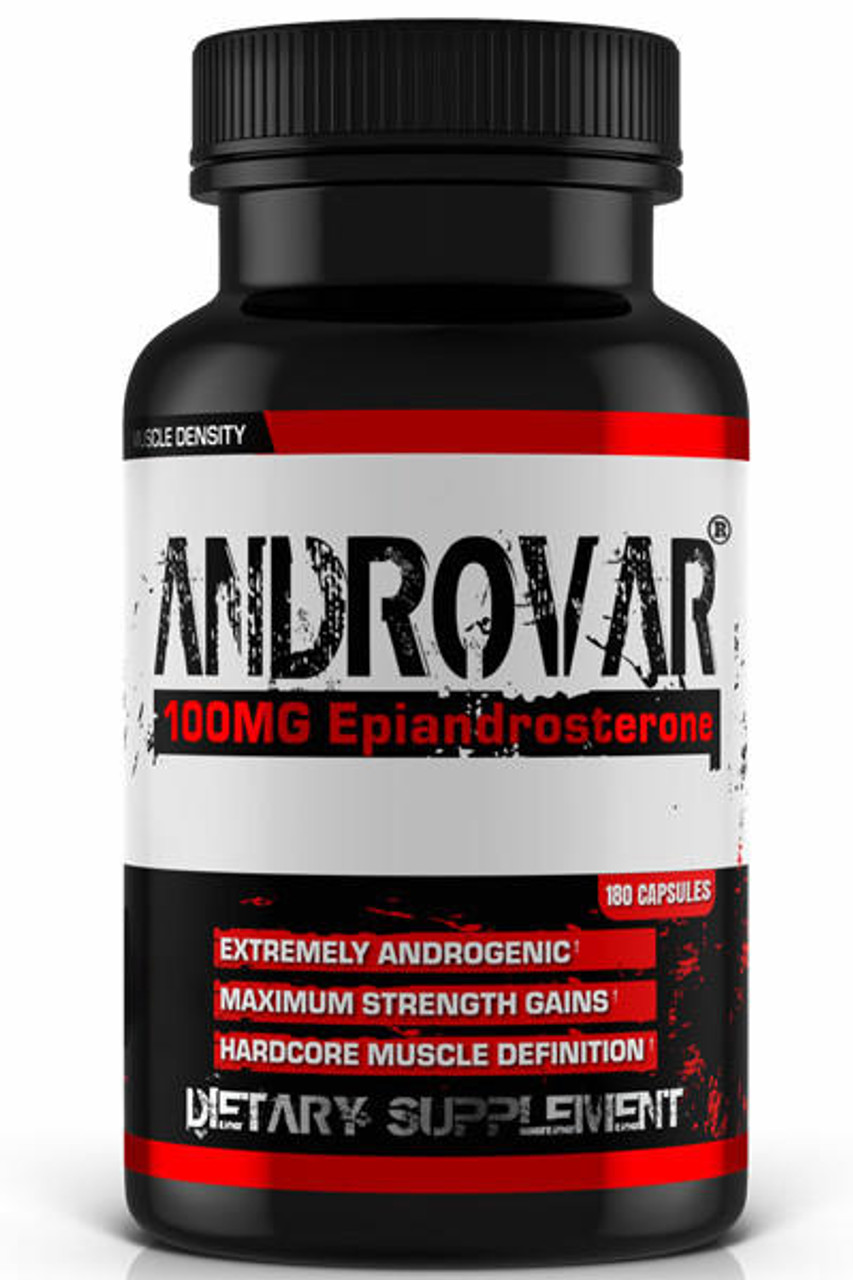 Androvar™ by Hard Rock Supplements is an anabolic agent that increases muscle mass and strength. It contains a powerful ingredient, Epiandrosterone, a compound that is 10 times more androgenic and stronger than testosterone.
Key Benefits:
Help build muscles
Increase lean muscle mass and strength
Increase fat loss
Improve vascularity and muscle pumps
Boost libido
Reduce water retention
Support a sense of well being
Enhance your workout intensity
Increase protein synthesis
Key Ingredients:
Epiandrosterone: It derives from DHEA and is found in pine pollen. It is a precurser to Stanolone and is also called Dihydrotestosterone (DHT). Low DHT reduces libido and muscle growth. Good DHT levels mean a better mood, more strength, muscles, and less fat and water in your body.
Customer Reviews:
Great Product.
"Hands down one of the best if not the best epiandro supplements I have ever used in a long time. Beast Mode!!!"
-Kirk
Awesome Product
"Best supplement I ever used"
-John C.
Great Product!
"I've been ordering products from strong supplement shop for a couple years and this is my favorite go to bulking supp."
-thomas
---
2- Anabolic Trinity by Hard Rock Supplements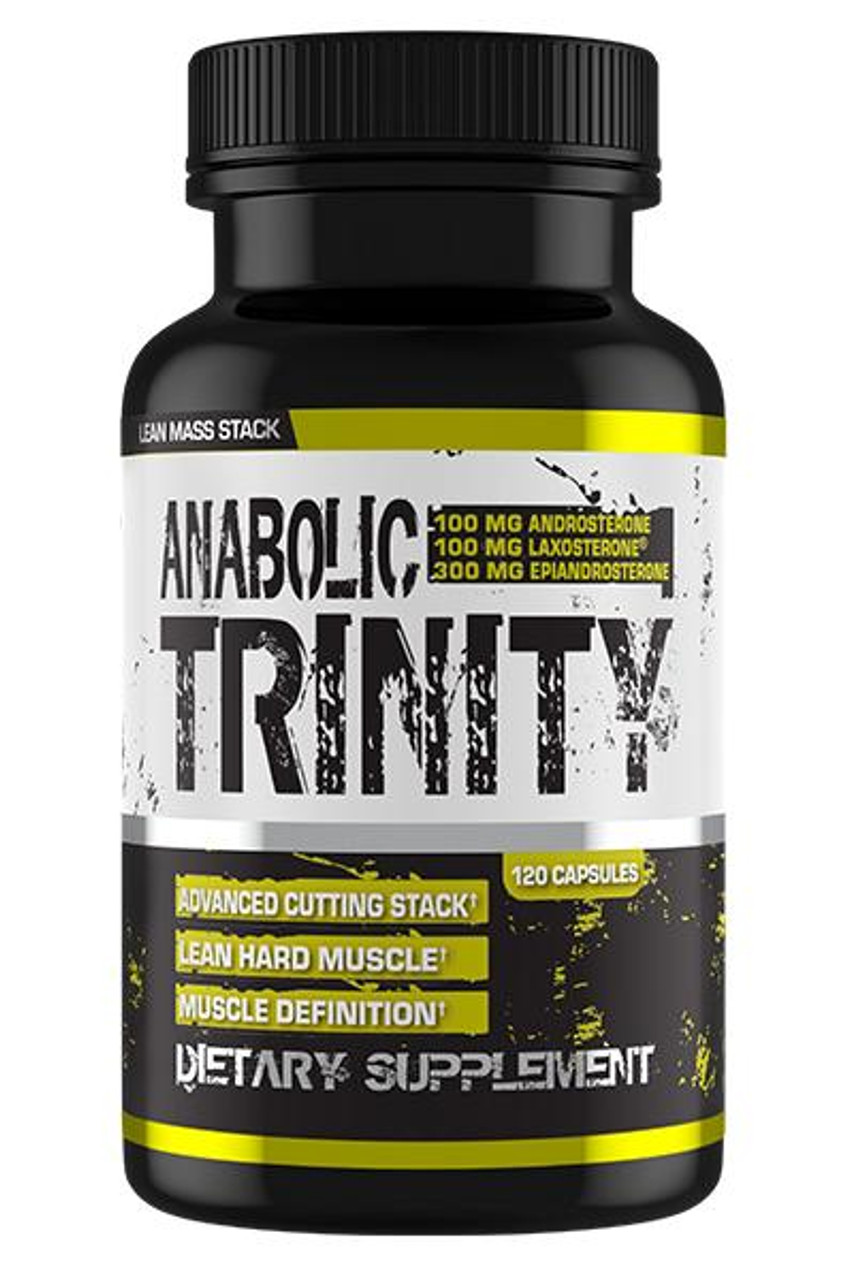 Experience a shredded, rock-solid body with Hard Rock Supplements' Anabolic Trinity. It's a dynamic blend of three super-effective anabolics: Androsterone, Epiandro, and Laxogenin.
This powerful trio packs a punch, boosting your strength, building lean muscle, and melting stubborn fat. Get ready for striking muscle definition you've never seen before!
Key Benefits:
Improve muscle strength and muscle hardness.
Increase lean muscle mass
Reduce body fat
Enhance muscle definition
Reduce water retention
Key ingredients:
Epiandrosterone
Laxogenin
Androsterone
Agmatine Sulfate
Bergamottin
Customer Reviews:
Most Effective
"If you have tried other PHs and not noticed much of anything, this one will not let you down."
-Bjohnson777
Must have!
"This is a must have! I noticed a difference in the first week and it keeps getting better. Physique and "energy" are very happy now."
-BobbyJ
Great solid product
"It delivers what it says it dose if you couple it with training and diet. It's good to see a company putting out solid products like this!"
-Andrew
---
3- Ultimate R-Andro by Hard Rock Supplements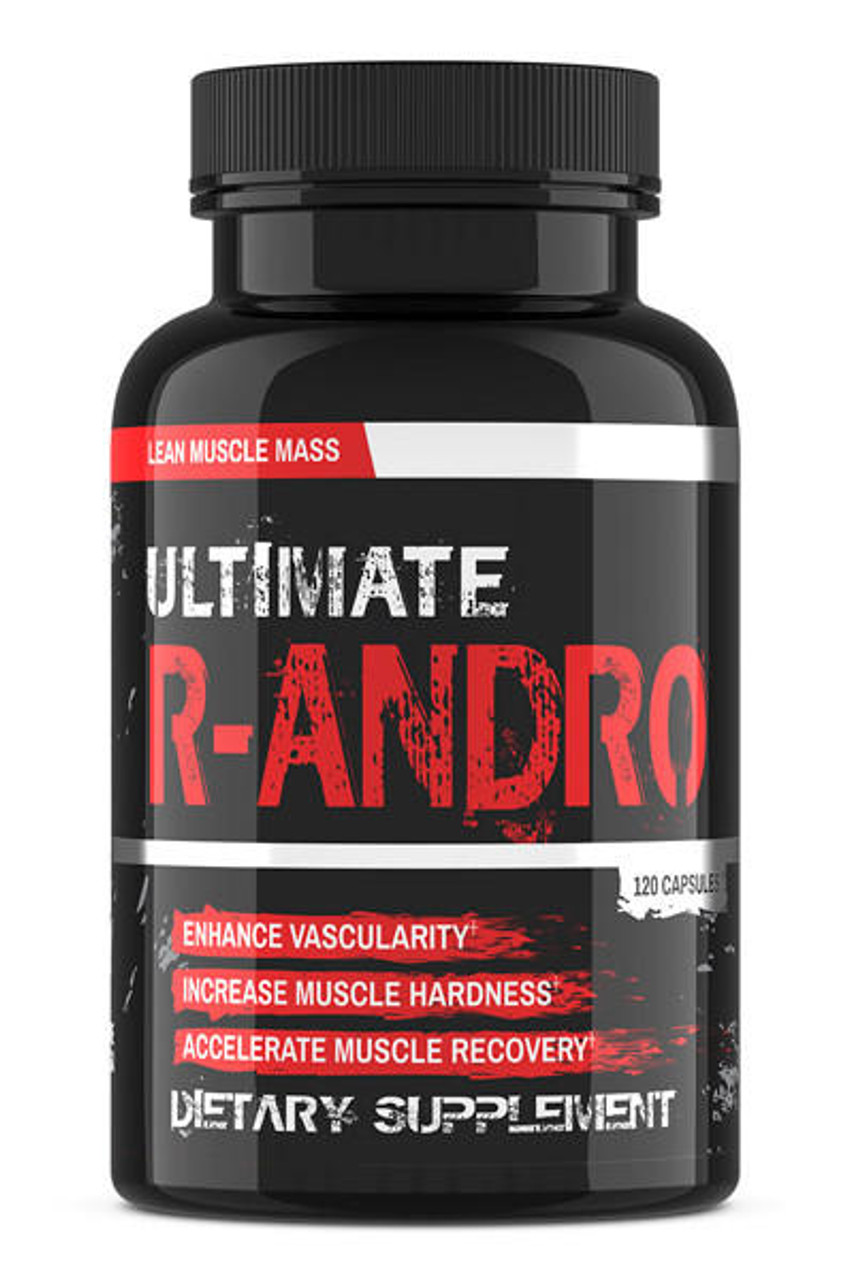 Introducing Ultimate R-Andro by Hard Rock Supplements – an upgraded version of the proven R-Andro Shred formula. Through extensive research and development, they have made Ultimate R-Andro even stronger and more effective. This powerhouse formula combines three high-dosage ingredients: Androsterone, 7-KETO, and Arachidonic Acid.
Key Benefits:
Increase vascularity and improve strength
Enhance leans muscle mass and muscle hardness
Improve endurance and exercise performance
Help reduce body fat.
Reduce water retention
Combats stress and improve overall mood
Key Ingredients:
7-Keto DHEA
Androsterone
Arachidonic Acid
Customer Reviews:
Solid
"Wow! Major recovery time speed up. Lean hard muscle and strength gains. This is a solid supplement."
-Lucas r.
8 Day Update
"8 days in and strength is already up, I have more energy and motivation too. I am looking more vascular which paid off at the 4th pool party lol. Really pleased with it so far. Will update again later. Thanks"
-JML
HULKSTER
"Just started this product and noticed right away strength was up, helps with leaning out after one week and energy level has increased. Hoping to put on size the next few weeks. So far , highly recommend!"
-R-Andro
---
4- Ultra Hard by Iconic Formulations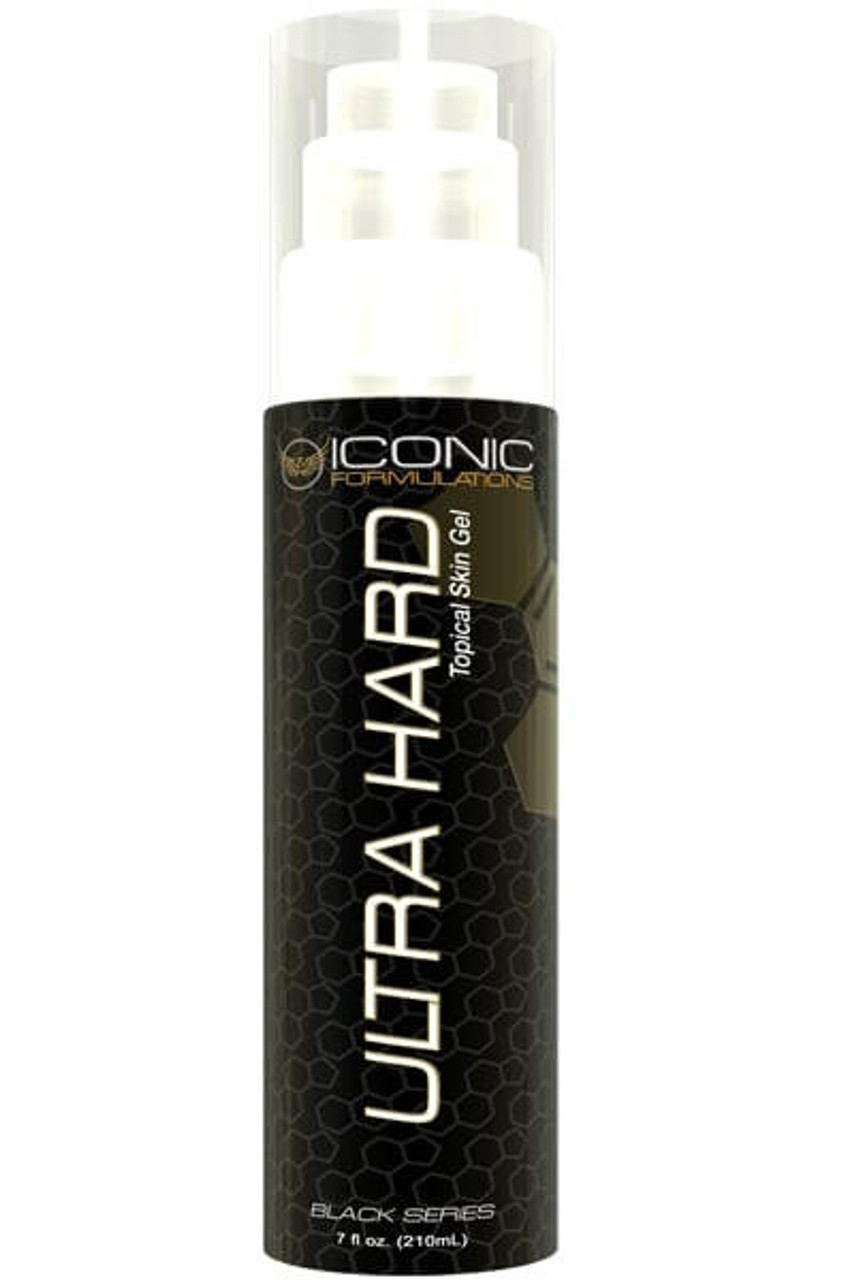 Get ready to transform your muscles and body with Ultra Hard by Iconic Formulations! This dynamic, powerful supplement features Epiandro and Androsterone to increase muscle hardness, enhance libido, aid fat loss, and achieve an ultra-hard physique.
Key Benefits:
Increase muscle hardness
Helps build muscle
Increase fat loss
Boost libido
Enhance muscle gains
Improve body recomposition
Key Ingredients:
Customer Reviews:
Iconic Formulations Ultra-Hard
"Reduction in bodyfat, increase in libido and better mind muscle connection during workouts. Definately increases DHT. Very good addition to my supplement arsenal."
-Dwight E.
Lean and hard
"Beginning my 4th week with Ultra Hard. First time with a topical gel. Definitely shedding weight and gaining definition. Plan on doing a 8 week cycle. Definitely recommend."
-Papa P.
this stuff is legit
"Its been really improving my libido and wood as well as making my body look more toned. Im very happy with this"
-Chris
---
5- Ultra Epi by Iconic Formulations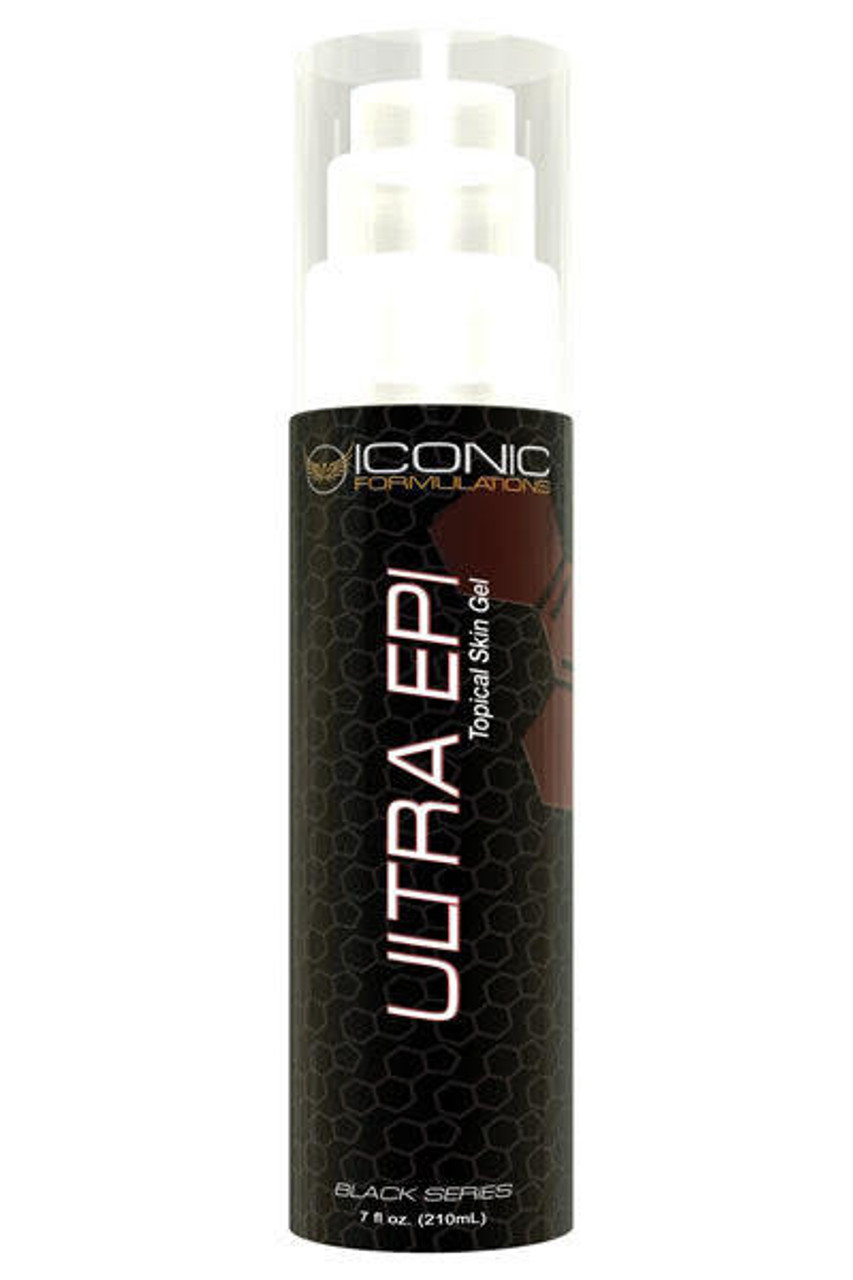 Take your journey to the next level with Ultra Epi from Iconic Formulations. This is your solution for enhanced vascularity, increased fat loss, a stronger libido, and harder muscles.
Experience the power of Ultra Epi's Topical Skin Gel, delivering a big dose of 450MG of transdermal Epiandrosterone in just one application.
Key Benefits:
Increase muscle building
Improve vascularity
Boost libido
Enhance strength and muscle hardness
Increase fat loss
Key Ingredient:
Customer Review:
This stuff is awesome
"This stuff is awesome. Goes on smooth and delivers as advertised. Highly recommended!"
-Richard
---
6 Best Natural Anabolics for Muscle Building
1- AnaFuse by Vital Alchemy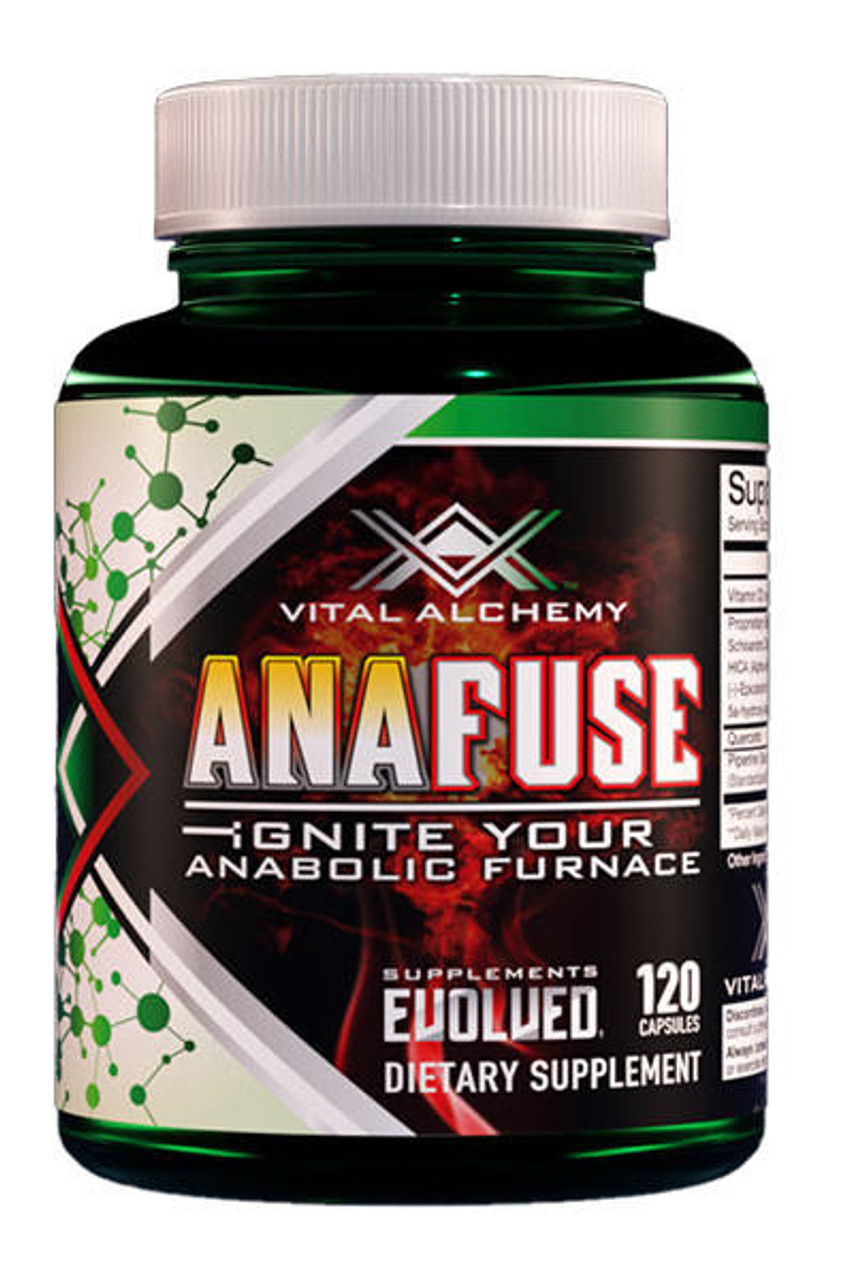 Introducing Anafuse - Your Ultimate Dual Agent Bulking Solution for Building and Maintaining Lean Muscle!
Anafuse revolutionizes your muscle-building journey with a breakthrough blend of cutting-edge anabolics. With Anafuse, you have all you need in one formula for serious, lean muscle mass. It's your complete muscle-building answer!
Key Benefits:
Increases lean muscle mass
helps reduce body fat
Increases endurance and muscle hardness
Improve muscle pumps and strength
Reduce muscle soreness
Natural lean muscle gainer
Speed up muscle recovery
Key Ingredients:
Epicatechin
Ajuga Turkestanica
HICA
Eriobotrya Japonica
Vitamin D3
Quercetin
Customer Reviews:
Great results
"This product produces excellent results, that you'll quickly notice within weeks. My focus and strength are doubled while I'm on this product!"
-Micah H.
GREAT PRODUCT
"Increased strength, fat loss and muscle mass gain. All in one. Very good product that I would recommend"
-STEPHAN
AnaFuse
"If you want that extra edge on top of your pre-workout than this is the product for you! This in conjunction with a pre-workout increases your mental focus and strength. You will feel like you can be in the gym all day!"
-Blasian
---
2- Colossal Muscle by Hard Rock Supplements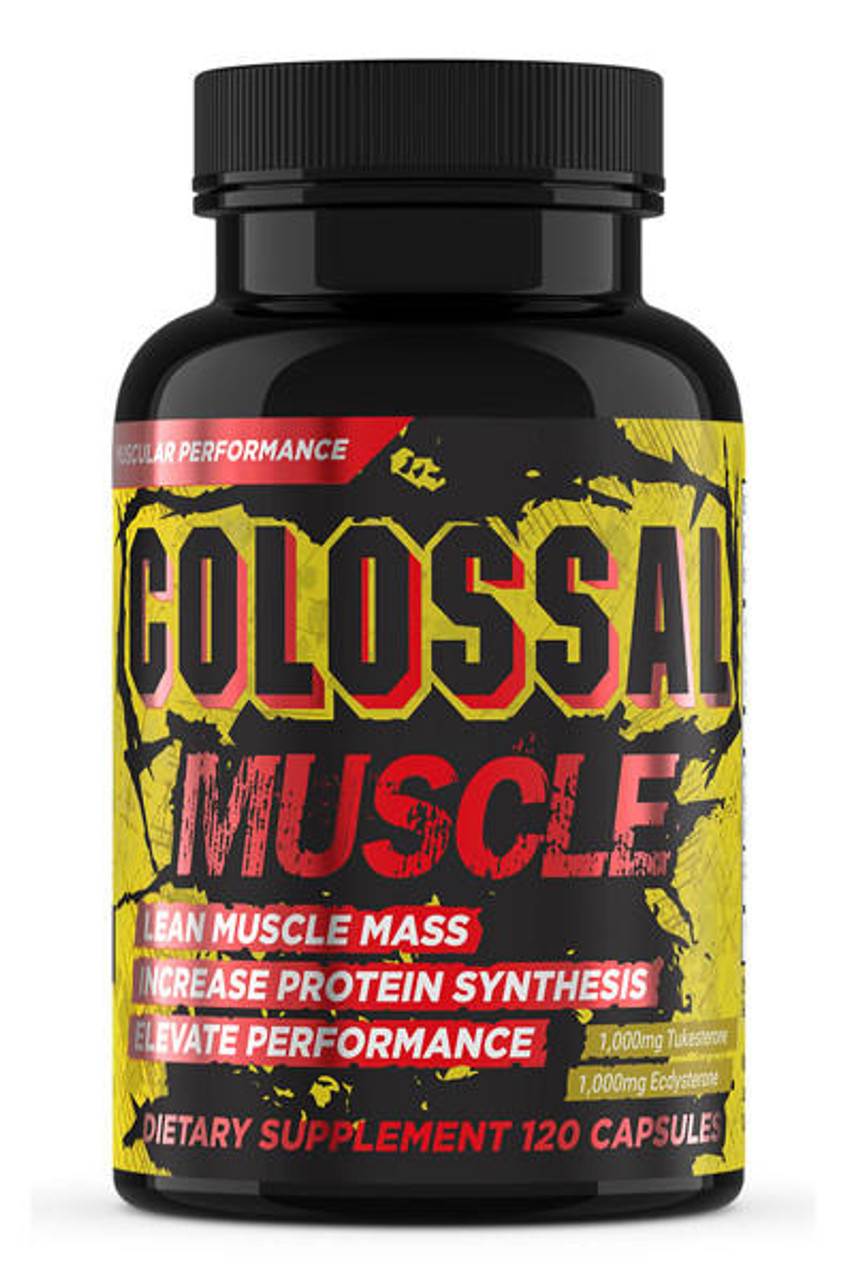 Want bigger muscles and more strength the natural way? Say hello to Colossal Muscle by Rock Hard Supplements! It's the new natural anabolic that's got two amazing ingredients: Ecdysterone and Turkesterone.
[Related] Turkesterone: The Ultimate Muscle-Building Ingredient
No other supplement has put these two ingredients together like this before. And the amounts? Nobody else has this much! With this strongest muscle builder, you'll get more muscle, more strength, and more endurance.
Key Benefits:
Build muscle
Increase endurance
Prevent muscle breakdown
Increase strength and power
Enhance lean muscle mass
Boost fat loss
Improve focus and overall performance
Key Ingredients:
20-Hydroxyecdysone
Uzbekistan Ajuga Turkestanica
Customer Reviews:
On second bottle
"First bottle was great - took a little to see the resutlts but then they hit and you are like yes im loving it! just started my second bottle - thanks!"
-HK
Colossal muscle
"Was definitely a little weary about this product being new to the market. I gave it a try and it took about 3 weeks but results started coming. I bought 2 bottles so very interested to see how the second bottle works. Will come back in 30 more days to give a follow up."
-Stu
it works
"This product works i have been on it for 3 days i feel my strength is up. I can only get stronger from here. This is the real deal"
-Abdi
---
3- Epi 2.0 by Vital Alchemy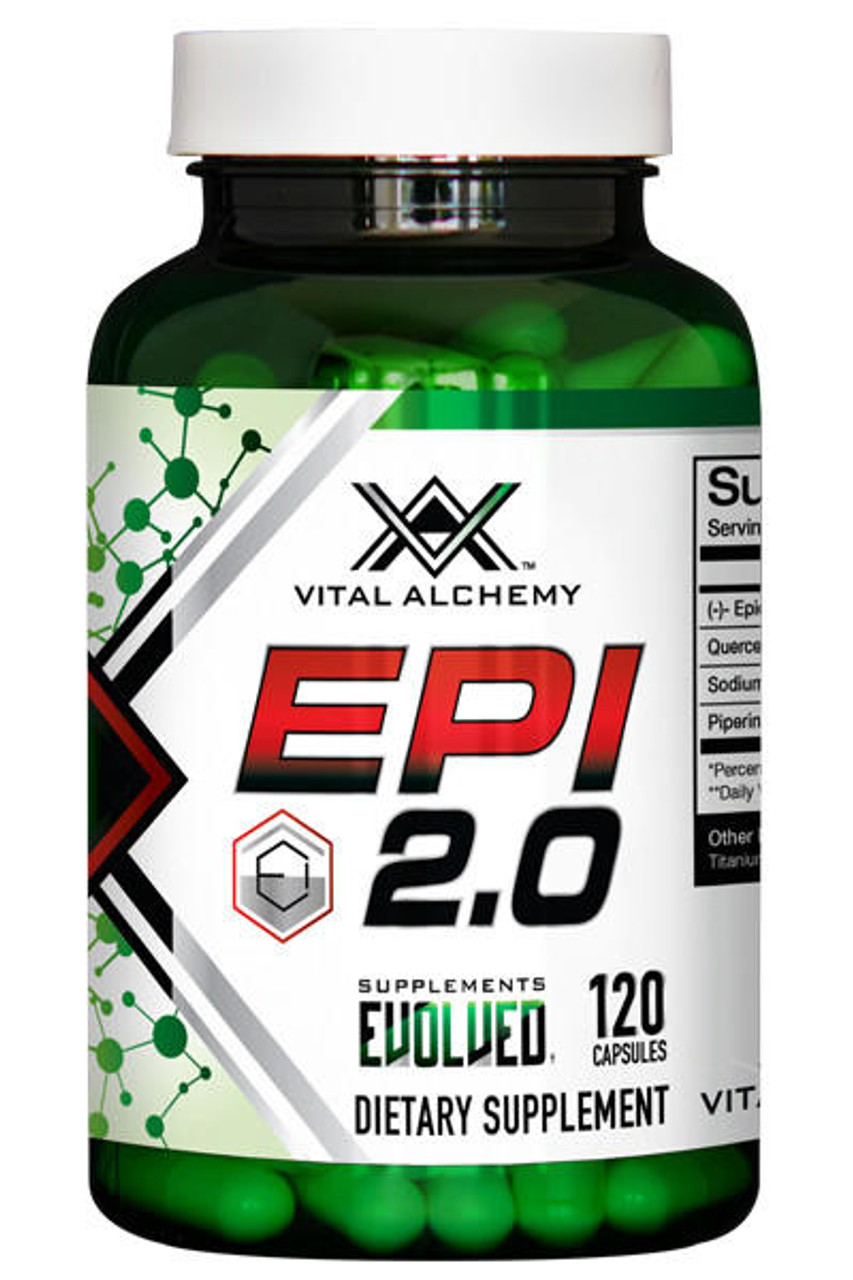 Epi 2.0 by Vital Alchemy is a non-hormonal anabolic agent that increases lean muscle, muscle endurance, and muscle hardness. This supplement work by reducing Myostatin, a protein that limits muscle growth, by increasing Follistatin.
It helps you achieve the lean, muscular body you've always dreamed of.
Key Benefits:
Increase energy
Increase lean muscle mass
Enhance strength and muscle hardness
Boost muscle endurance
Reduce body fat
Improve muscle recovery
Enhances muscle pumps
Key ingredients:
Epicatechin
Quercetin
Sodium Caprate
Customer Reviews:
Epi 2.0
"I used this with eradicate. They helped me lean up but I still kept my strength and muscles seemed fuller and hard"
-Andrew
Keep Coming back
"I've tried other epi supps and I keep finding myself coming back to this one. Always run 2 bottles back to back and see progress each time I use this supp."
-Will
Epi 2.0
"This is my go-to training supplement. Have been cycling on and off for 2 yrs. Find it extremely helpful when I want to resume intense training protocol and gain strength while cutting."
-robocop
---
4- AlphaBuild by Olympus Labs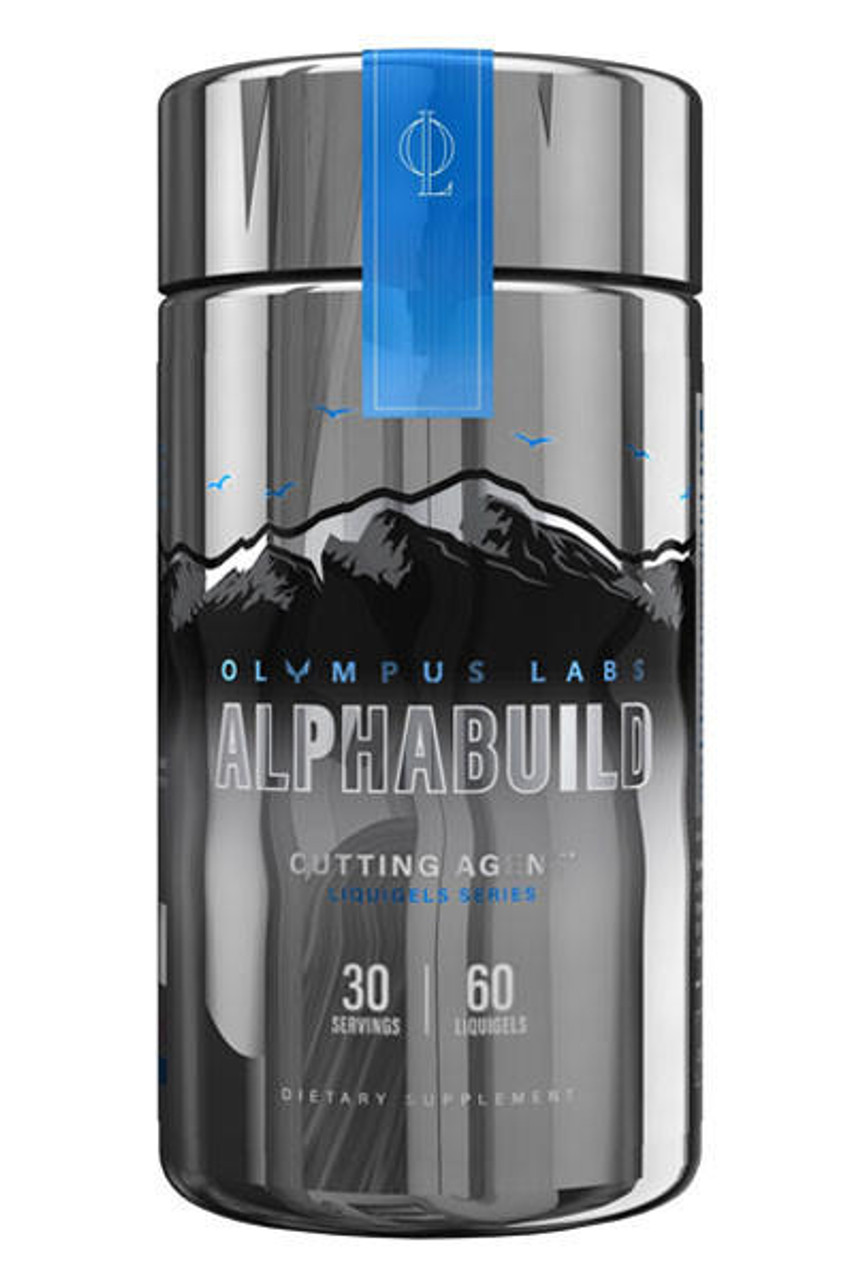 ALPHABUILD is an all-in-one formula that targets fat loss and muscle growth in new ways. It inhibits Myostatin, a muscle-limiting protein, effectively enhancing your energy and exercise performance. Moreover, this hard muscle builder increases mitochondrial biogenesis and enhances insulin sensitivity.
Key Benefits:
Increase energy
Increase ATP production
Enhance vascularity
Promote lean muscle growth
Increases fat oxidation.
Improve exercise performance
Speed up recovery
Key Ingredients:
Epicatechin PhytoFUSETM
Epicatechin
α-Ionone
Abscisic Acid
Chromium Picolinate
Customer Reviews:
Alpha build
"Been using for little over a week seem to be working as advertised so fa far very happy with this supplement"
-Al P.
Alpha Build
"So far so good!"
-Tracy G.
Loving it so far..
"I started it last Saturday. Did chest yesterday. Massive pump. Enjoying so far, full review coming soon."
-Josh S.
---
5- AlphaRip by Olympus Labs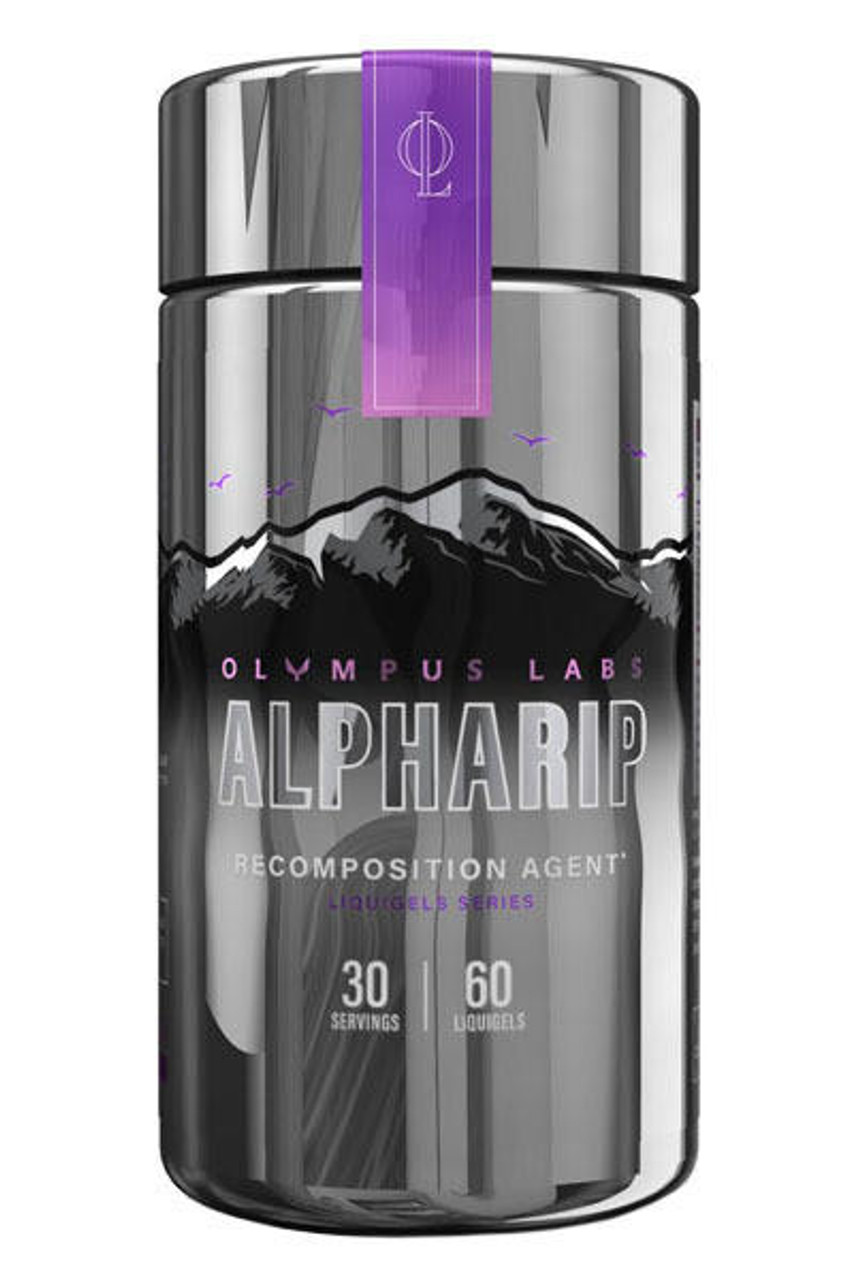 AlphaRip is a dynamic formula built for serious muscle growth and effective fat loss. It increases your energy for high-intensity weight training and improves overall performance. This muscle builder for natural athletes increases muscle building and enhances muscle recomposition.
Key Benefits:
Improve body recomposition
Increase ATP production
Enhance vascularity and insulin sensitivity
Increase lipolysis
Improve overall performance
Speed up recovery
Key Ingredients:
RipFACTOR
α-Cedrene
Ursolic Acid PhytoFUSE
Customer Reviews:
Pumps, Fullness, and Fat Loss
"I have noticed an increase in heat as well as better pumps and fullness. Also have noticed some leaning out without a perfect diet. I can confidently say it helps you lean out with everything else being equal and that alone makes it worth it to me"
-Marty K.
Endurance and Strength
"So far I have noticed an increase in strength which is a major win for me, definitely lost some numbers coming down in weight from a cut. Ursolic acid has always helped me harden up, the other compound I have never taken on its own so I'm excited to see where that goes. Definitely have been sweating bullets at the gym and my endurance is through the roof."
-Luke S.
Harder and Longer Pumps
"Alpharip starts to kick in even more each day - I noticed Im harder and pump throughout the day is not fading away. Its just crazy sensation. I take it every morning same time on empty stomach. Today is my day off from the gym but once I take it Im just pumped. Although its not a kind of pump when you have post workout. Its this hard sensation. Something tells me this will be a cool product to add no matter if you bulking or cutting."
-Lukasz R.
---
6- Complexed Turkesterone 20% (1000mg) by Psycho Pharma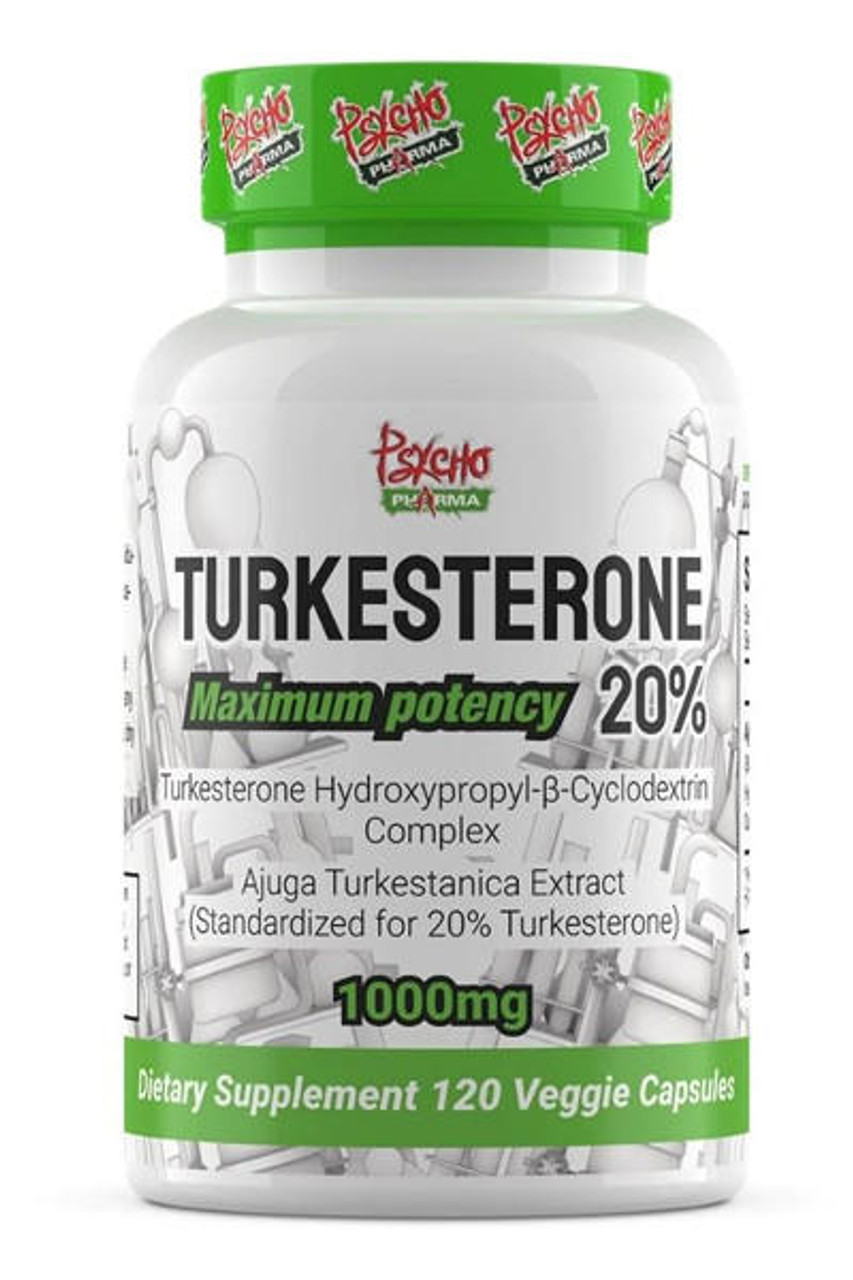 Looking to enhance muscle growth, boost recovery, cut fat, and stay laser-focused – all without chemicals? Look no further than Turkesterone! Psycho Pharma's Turkesterone 20% offers a potent, high-dose solution for maximum benefits. Found in plants and insects, Turkesterone's promising results and positive user feedback speak volumes.
[Related] Best Turkesterone Supplements: Power Up Your Workouts
Key Benefits:
Build muscle
Increase fat loss
Enhance focus
Boost muscle recovery
Key Ingredient:
---
Hard Muscle Builders: Frequently Asked Questions (FAQs)
Q: How do supplements play a role in muscle-building?
A: Supplements are crucial in supporting muscle-building efforts, helping individuals reach their muscle and strength goals faster and more efficiently.
Q: Why are supplements important for muscle building?
A: Supplements provide essential nutrients and compounds that support muscle growth, enhance recovery, and optimize performance during workouts.
Q: How long does it take to see results from these supplements?
A: Results may vary, but many users experience noticeable improvements in muscle growth, strength, and overall performance within a few weeks of consistent use.
---
Conclusion
Supplements are your secret weapon for achieving robust muscles and extraordinary strength. This guide has unveiled the science and benefits behind top-notch natural anabolics and potent prohormones. Whether you're a seasoned athlete or new to the game, these supplements hold the key to your muscle-building success.
---
Written and Sponsored by Leonard Shemtob
Leonard Shemtob is President of Strong Supplements. Leonard has been in the supplement space for over 20 years, specializing in fitness supplements and nutrition. Leonard has written over 100 articles about supplements and has studied nutrition, supplementation and bodybuilding. Leonard's articles have been published in many top publications around the web. Leonard enjoys weight training, playing basketball and yoga, and also enjoys hiking. In his free time he studies and works on improving himself. His personal blog is www.leonardshemtob.com
---
Sources:
https://www.strongsupplementshop.com/androvar-by-hard-rock-supplements
https://www.strongsupplementshop.com/anabolic-trinity-by-hard-rock-supplements
https://www.strongsupplementshop.com/ultimate-r-andro-by-hard-rock-supplements
https://www.strongsupplementshop.com/ultra-hard-by-iconic-formulations
https://www.strongsupplementshop.com/ultra-epi-by-iconic-formulations
https://www.strongsupplementshop.com/anafuse-by-vital-labs
https://www.strongsupplementshop.com/colossal-muscle-by-hard-rock-supplements
https://www.strongsupplementshop.com/epi-2-0-by-vital-labs
https://www.strongsupplementshop.com/alphabuild-by-olympus-labs
https://www.strongsupplementshop.com/alpharip-by-olympus-labs
https://www.strongsupplementshop.com/alpharip-by-olympus-labs